Jane N' The Jungle is a Phoenix-based power rock trio that we gratefully stumbled upon a few months ago. They had just dropped a brand new EP called Ocean Creatures, and the title track absolutely blew us away. We found ourselves listening to the entire EP and falling in love with the band. Desperate to get to know them a little better, we were thrilled when vocalist Jordan White agreed to be interviewed by us. Chatting about how the three met, what it was like playing the Lady Bird Lake Mainstage at SXSW, and what her hopes are for the future, please welcome Jordan White of Jane N' The Jungle.
Hello Jordan! It's so good to catch up with you again – and we're over the moon that we get to reintroduce Jane N' The Jungle to our ever-growing audience. Let's get the ball rolling with an easy one. For those who don't know, who are Jane N' The Jungle and what brought the three of you together?
Hi guys! Thank you so much for all your support for our music!! Jane N' The Jungle is a female-fronted rock band from Phoenix, Arizona. I'm Jordan White, the lead singer, and I graduated with a BFA in musical theatre from the American Musical and Dramatic Academy in LA and NYC.
Emotional stage performance and putting on a good show are really important to me and the band.

jordan white
Brian Dellis and Big B (Bryan Dague) both grew up in punk rock bands. Dellis and I grew up together going to the same elementary through high school and later connected when he came to one of my acoustic shows and asked me to start a band with him. In 2013, Dellis and I formed a garage band. Many years later it formed into Jane N' The Jungle and who we are today. We met Big B while we were playing gigs together with the other band he was in at the time. We asked if he could play a couple of shows with us and go into the studio and we have been playing music together ever since.
So, as you know, I first discovered your music when I heard 'Ocean Creatures' – and it's still on my "On Repeat" playlist to this day! The inspiration for the song, however, is one of the scariest and most frightening that I've ever heard. Can you tell our readers a bit more?
Ahh, thank you so much for all the love! 'Ocean Creatures' is about an out-of-body experience I had while being hit by a red light driver at an impact of over 100mph. I wanted to highlight the alien-like state my mind and body felt while in the moments of the crash and the numbness I felt after. I process a lot of experiences by putting them into music and into a form of art.
I absolutely love the accompanying music video for the song as well, which is racking us some seriously impressive numbers on YouTube! I read that 'Ocean Creatures' was produced by Chuck Alkazian, who's worked with the likes of Madonna, Soundgarden, Royce da 5'9″, and many more. How did you get so lucky to work with him and how was that experience?
We are thankful Chuck immediately felt a connection with our music. I think it's important that you work with a producer that is equally as excited and passionate as the band while you are working in the studio and on the record. Chuck has an immensely impressive list of clients and we are happy to be one of them.
Some of your other tracks, like 'Trouble' and 'Animal' for example, have over 400,000 and 300,000 plays on Spotify respectively! How does it make you feel to know that so many people have been listening to and, more importantly, appreciating your music?
It feels amazing. We create music for people to listen and relate to. It's the best reward when we see people streaming, sharing and liking our music.
Tomorrow, you'll be releasing a brand new single called 'DIRTY DOG', and I've had the privilege of being able to hear it already! I have to say…It's another cracking tune! Just brilliant! What does it mean to you as a band and how proud are you of it?
Thank you so much! I'm excited to put it out into the world and see how people respond to it. It's funny, when we are in the studio and writing music, we never know how it will resonate or how it will all come together. It's the first single off of our upcoming EP and marks a new chapter for the band.
I know that acts like Garbage, The Smashing Pumpkins, and No Doubt are all big influences for you, but who else would you put forward for having shaped your overall musical soundscape? Who did you guys all listen to while growing up?
This is always the hardest question to answer because we don't really use influences.
We try to create our own sound and write things in a way that feels new.

jordan white
Growing up we were probably influenced most by 90's alternative music. I am a big fan of Pat Benatar! Listening to her music made me want to be a rock star as a kid.
I'm a sucker for having to know the origins of a band's name. I just can't help myself! How exactly did Jane N' The Jungle come about?
It came after a few people told me after shows that I seemed like this quiet and shy person, but then when I got on stage, I shocked them with my belt and stage persona. Like a Jane in the Jungle character. And the name stuck.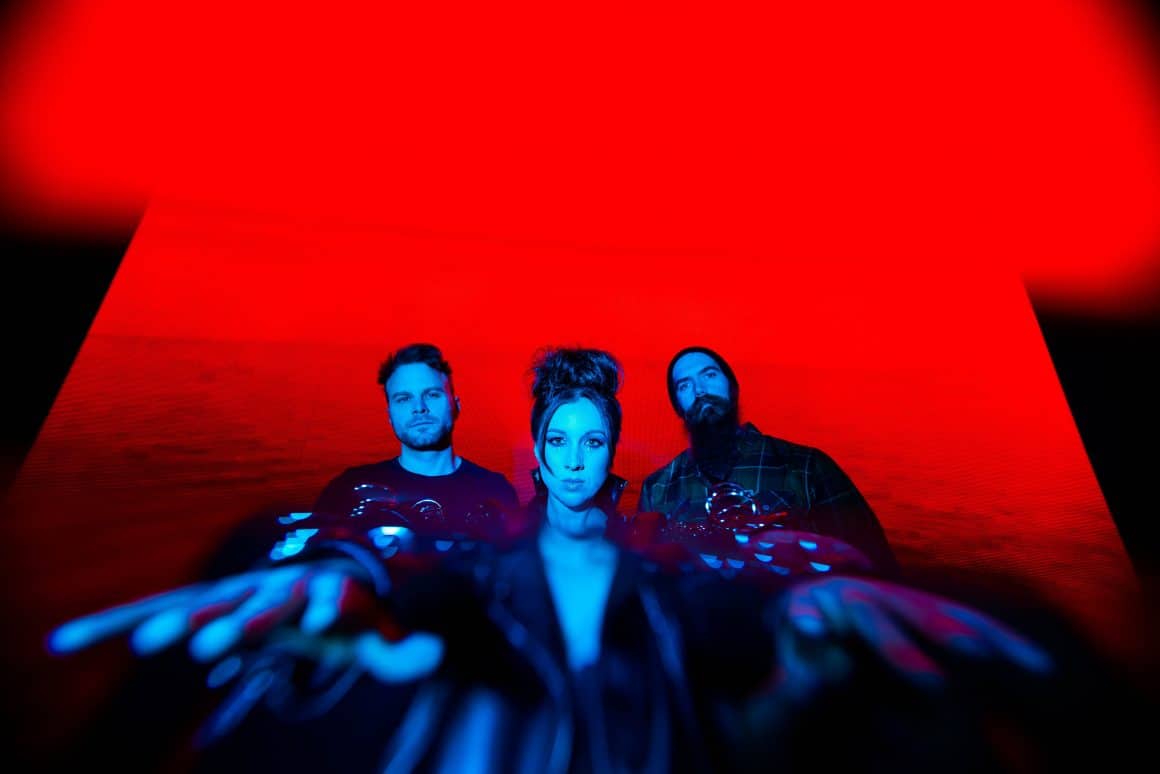 Is there a show or concert that you attended (or perhaps even played at) that just stands out from all of the rest? If so, please do tell.
We opened for Sammy Hagar, The Warning, and The Dumes this year at SXSW on the Lady Bird Lake Mainstage, and it was a complete dream come true. We had the best time! After not playing during Covid it felt good to be back at a festival and playing on stage with such legends. This show will definitely be one we will always remember.
What are your thoughts on the current state of the music industry? And in a similar vein, what changes would you make to it if you were able to?
Ooh, this is a tough one. I feel like every day I try to find the answers and yet can't find anything that makes sense.
I think the best thing to do is stay true to yourself and create music that feels real and authentic to you. Make your own path and don't try to follow the trends.

jordan white
I think a change I would make would be to not put bands and musicians on festivals or big shows when they have no experience or never played a show before. The audience can tell and it makes people not want to see the up-and-coming bands during the day slots. I think the art of performance is lacking in today's music, emerging and becoming popular from social media. A social media "edited" performance and true live performance are just unmatched, and as artists, we all have to be good at all of it, all the time, which is tough.
The late great Chester Bennington, as well as the legendary Stevie Nicks, both come from your neck of the woods (Phoenix, Arizona). Are there any hidden gems that we should know about, or new bands that you'd like to give a shout-out?
The legendary Jim Louvau. Famous art photographer and creator. He has new music coming out soon that is next level. I appreciate being able to work with him and for everything that he has done to uplift Phoenix art and artists, as well as bringing a new artistic life to the rock and metal genre.
Are there any other interests that you all share, besides music obviously? What does a non-music day in the life of Jane N' The Jungle look like?
We all work day jobs that allow us to support the music. We try to live a healthy balanced lifestyle. We lift weights and exercise daily. We are also big on Netflix and chill and love terrible reality tv.
If you were allowed to collaborate with one musician or band, who would you choose?
Someone asked me this in the past and I said Dave Grohl and I think I'll keep my answer the same. He would be an awesome person to collaborate with.
Thanks so much for chatting with us today guys! It's been a real pleasure. Just before we let you go, what do you hope for in your musical future?
I hope to inspire and impact all those I can through our music. Being able to create music is a privilege, it's hard, and you have to put your heart and soul into it. I hope I can continue to create and perform music for a long time and that it will always feel new.
Make sure to connect with Jane N' The Jungle on Instagram » Facebook
---
We'll be adding Jane N' The Jungle's brand new single 'DIRTY DOG' to the playlist of all the artists we've interviewed so far as soon as it's released!
Don't be shy to give it a listen!