Futurelust is a Los Angeles-based rock band that first caught our ear towards the end of 2020 when they released 'For the Ones That Got Away'. It was an exceptional, old-fashioned, classic rock tune with a twist, and we just couldn't get enough! Having recently returned with two more cracking tracks in 'Vice' and 'Ralphy, I Can't Feel My Arms', we were desperate to get to know the band a little better – and were thrilled when they agreed to be interviewed by us. Chatting about how they met, where they find inspiration, and who they'd love to collaborate with, please give a big welcome to Futurelust.
Welcome Futurelust – we're so excited to introduce you (again) to our ever-growing audience today! So, I know that you officially formed in the summer of 2019, but could you tell us a bit about how you all met, what brought you together, and your musical journeys to get to where you are now?
Definitely! Quinn and I drove out to Los Angeles in 2019 with the intent to find other musicians to play with and, actually, the first person we met here was our vocalist Taylor. We answered an ad that Taylor posted in the Los Angeles Musicians Facebook group and met up at an East LA rehearsal space. I think that we connected through our love of Led Zeppelin and a common goal of playing rock & roll. We met our bass player Michael in 2021 through a mutual friend and were blown away by his virtuosity.
The one thing that connects us all is the passion we have for playing music and creating music that allows our individuality to be expressed in each song.

futurelust
So, as I've mentioned to you guys before, I still jam 'For the Ones That Got Away' all of the time! It truly is the perfect rock track in so many ways. I see that it now has over 34,000 plays on Spotify, and I was wondering how it feels to see one of your songs doing so well and know it's being heard by so many people?
It feels amazing and it's great to hear all of the positive responses from people, whether it's at our shows or in the YouTube comments of our music video.
I recall you mentioning that you'd love to have 'For the Ones That Got Away' featured on the show Stranger Things and that its soundtrack actually served as some of the inspiration behind the synth parts in the song. Where else do you find inspiration for your music?
We draw inspiration from all forms of art. Whether it's visual artists, musicians, or filmmakers, I think that the aesthetic and vibe that an artist puts out is what we really connect with and draw inspiration from. Our favourite artists that inspire us range from Led Zeppelin, Monet, Quentin Tarantino, and so many more.
Two months ago, you released a new single called 'Vice' and honestly… it's another smashing, energetic, classic-rock-sounding tune! I can't get enough of it! Please tell us more about the song and what it means to you.
'Vice' is about all of the things that can pull one into the void. It's about seeing how far the rabbit hole goes, and about trying to find your way to the other side.
I've been getting seriously into 'Lights' as well and I believe it was your first official release. What made you choose it as the very first track to release to introduce yourself to the world?
'Lights' was written during the height of the pandemic and expresses our desire to play live music and make things happen. We were in a city with so much opportunity yet it felt like the world was standing still. It only felt natural that this be our debut song to release.
We're always intrigued by the different approaches that bands and artists turn to in their creative process or processes. Can you tell our readers a bit about yours? How do you take an idea and turn it into a complete song?
All of our songs come from different places. However, our creative process usually starts with all of us jamming and playing together. One person throws out a musical idea and we start filling in the gaps and playing what we think would accompany it the best. Slowly the song will change and take shape until we find ourselves with an amalgamation of notes that, hopefully, most people would call music.
Who are some of the band's biggest musical influences? Who did you all grow up listening to?
We grew up listening to everything from rock & roll and blues to hip hop and jazz. Our biggest influences are probably Led Zeppelin, Muse, Alice in Chains, and Kings of Leon. But some of our favourite artists include Frank Sinatra, Dream Theater, Porcupine Tree, and J. Cole.
What are your thoughts on the current state of the music industry? And in a similar vein, what changes would you make to it if you were able to?
We think that there is a big focus on style over substance in music right now. A lot of artists and labels care more about their image than they do the music they are writing.

futurelust
It certainly makes them a lot of money, but it seems to dilute the artistry of it all. If we could change one thing in the industry, it would be with regards to fixing publishing royalties as far as they apply to streaming and digital music consumption. It's great to have the ability to listen to and release music to everybody all over the world, but for most artist's the business model has transitioned to other revenue streams like merchandise, Patreon, licensing, and live shows, while their recorded music is more of a marketing tool than a product itself.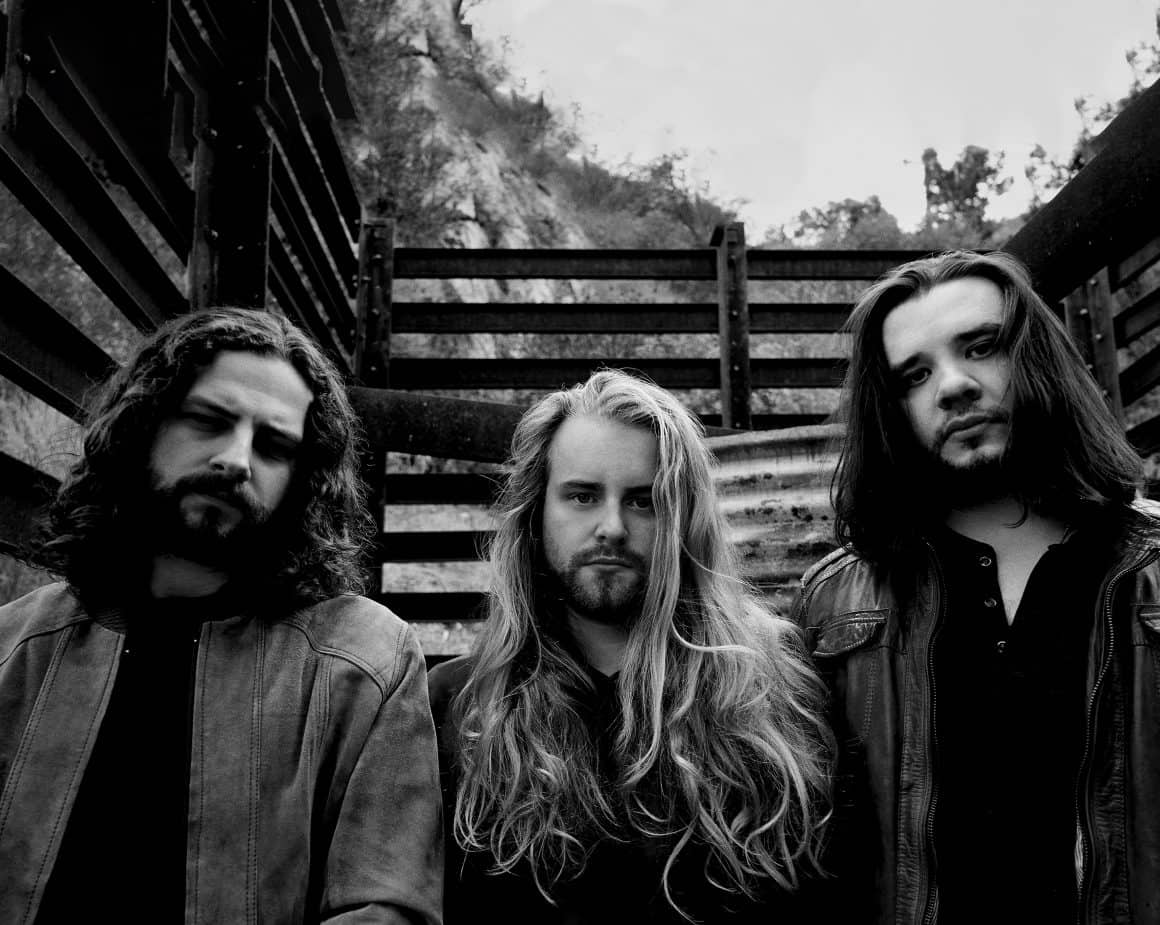 Had you not chosen the path of music, what jobs do you think each of you would currently be doing?
Working construction and rippin cigs.
I did a little digging and came across the "Behind The Scenes" video for 'For the Ones That Got Away'. It looks like you had a seriously fun time making the music video. And the Attenborough impressions are pretty spot on! Is the visual side of things something that you think about a lot? And how important do you think it is in today's world?
We think that aesthetics and visuals are one of the most important elements for an artist.
Creating music is only one side of crafting a compelling story that people can connect with.

futurelust
The biggest reason why people like artists oftentimes is because they connect with that artist's vibe, feelings, or look. So when we are looking at creating a music video, merch, or even press photos, we think about how it will resonate with people and what we are trying to communicate.
OK, guys, if you could 'steal' one song in the world and claim it as your own, what would you go with?
The B-Side to Spirit in the Sky
If you were allowed to collaborate with one musician or band, who would you choose and why?
We would love to collaborate with Dave Grohl. We loved watching all of the artists he collaborated with in the Sound City documentary and the Foo Fighters are one of our biggest influences.
I can't wait for the release of your debut full-length album in June. But in a broader sense, what do you as a band hope for in your musical future?
As Futurelust, we want to be able to express ourselves in our music and have it be listened to and appreciated by as many people as possible. We want people who are struggling or people who are happy to hear one of our songs and have it speak to them in a profound way.
Make sure to connect with Futurelust on Instagram » Facebook
We added Futurelust's single 'Vice' to the playlist of all the artists we interviewed so far.
Don't be shy to give it a listen!