'Chateau' is the brand new single from 90s inspired indie rockers, Azure Wolf.  Based in Virginia in the US, Azure Wolf wrote, recorded and even produced the entire track themselves.  The finished product is a powerful and emotive ballad that's filled with beautiful melodies and the other-worldly vocals of lead singer, Victoria Backle.  Drawing inspiration from bands like Slowdive, 'Chateau' is a call to arms to never give up on your dreams and goals, and realising the hard work ahead in achieving them.  "Moving too fast is better than standing still," sings Backle.  "I drink the poison just to swallow that pill."  There's a bravery and courage to the lyrics that allows the authenticity and truthfulness of the song to shine bright.  We can't wait to hear what Azure Wolf has in store next.
'Chateau' is a dreamy and emotion-filled hit that will attach itself to your brain and live with you long after your first listen.

INDIE TOP 39
What does 'Chateau' mean to you?
'Chateau' has been an incredible journey for us. We recorded and produced this song on our own, so it's purely Azure Wolf from start to finish. This is a heartfelt ballad about doing whatever it takes to realize our dreams.
Music to me us is the expression of everything that makes us human. Pain, love, joy, heartbreak – it's being able to relate to others without even meeting them.

Azure Wolf
Get to know Azure Wolf
Azure Wolf is a female-fronted dreamy indie band from Winchester, VA. Originally a solo folk project established by front-woman, Victoria Backle, the project quickly grew into a four piece band with Isaac Foltz on lead guitar, Sean Spencer on bass and Tommy Moore on drums. The band produces their own music and has a strong lyrical focus that's driven by energetic beats and haunting guitar tones.
Make sure to connect with Azure Wolf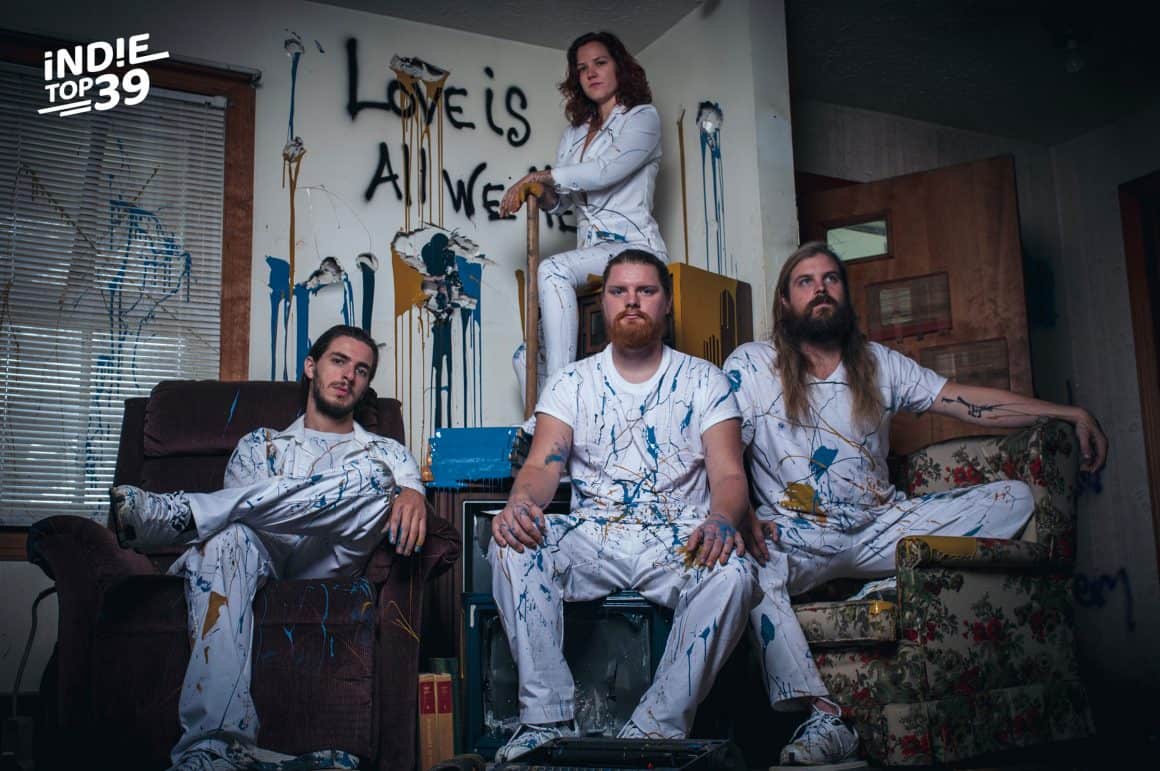 This coverage was created in collaboration with Musosoup as part of the #SustainableCurator movement.