Hello IndieTop39 family! We have another phenomenal week of music behind us. With the Olympic ceremony happening and the games on their way, many are holding their breath. Throughout these last couple of hectic years in world politics, it's nice to see friendly competition again. Despite the not-so-ideal circumstances the sense of community is undeniable.
This week we have really leaned into the lighter guitar sound and found some true gems. All these artists are insanely talented. From beautiful vocals to fascinating production there is guaranteed to be something on here that catches your interest. Without further adieu, here is this week's top 9 tracks.
JEZTLS » Affair
JEZTLS doesn't follow any template on 'Affair'. He sounds perfectly content paving his own lane.

INDIE TOP 39
Combining his unique vocal style with the driving hip-hop beat results in a song that commands attention. Phenomenal mixing helps the lyrics take almost ethereal energy. Besides the drums, the beat is very minimalistic. It allows JEZTLS to explore a bunch of different styles over the course of the song. Not only does it sound explorative, however, but it also sounds deliberate. There is no meandering around. At points sounding melancholy, at others rapping confidently. Never feeling bogged down to one style is what helps shape 'Affair' and give it its distinctive energy.
---
Aayushi » Diamond Child
The poetic delivery on 'Diamond Child' is as soothing as it is pretty.

INDIE TOP 39
Minimalistic texture supports her vulnerable yet resilient voice. It all took the intimacy of a story told by a friend. The delicate strings complement the light delivery of lyrics and everything is calming. The sweet melody matches the energy of the instrumental – Loss and love, but acceptance throughout. Seamlessly transforming verses into the chorus it doesn't feel like a traditional song. When I say that I mean there didn't feel like tiny sections of it, the entirety of the song took the focal point. It was calming and showed off Aayushi's lovely voice. It's one of those songs that the silence at the end speaks volumes as you reflect.
---
Grand Alpaca » Bad Drugs
Led by powerful vocals, 'Bad Drugs' is a beautiful take on not so great love.

INDIE TOP 39
Growing up teaches you that not all relationships are forever. That's not to say to give up on relationships, but it does mean that the possibility of it ending forever hangs over arguments. Although it's a sobering thought, Grand Alpaca sees how it's going to end but isn't ready to throw in the towel quite yet on 'Bad Drugs'. Despite the theme of a failing relationship, the song takes uplifting tones. With his strong full timbre, Grand Alpaca has no trouble commanding attention on the song. He sounds both mature and extremely talented.
---
MOLTENO » Our House Is On Fire
Throughout the ever-evolving soundscape, Molteno's poetic lyrics help gives 'Our House Is On Fire' direction.

INDIE TOP 39
UK-based pop singer Molteno grapples with feeling lost on 'Our House Is On Fire'. Beautiful lyrics float alongside the spacious drum set and explorative synths. With so much movement going on alongside the main melody it would be easy to fade into the atmosphere. Instead, Molteno's voice compliments the instrumental. At times mirroring the repetitiveness of the synths; at others providing the framework of the song. Never feeling the need to yell or get worked up it's the cool collected conviction that helps add feeling and depth to it all. This almost avant-garde song is unlike anything I've heard before.
---
Mothé » Summers Almost Gone
The whole atmosphere of 'Summer's Almost Gone' felt peaceful and surreal, yet unique and interesting.

INDIE TOP 39
Vocals sound incredibly full throughout the entire range. Even while singing the chorus, the high notes seemed easy. Contrasted by the heavier rock feel in the rhythm section, everything worked together beautifully. The guitar solo at the end rounded it out and helped end the song seamlessly. I loved the washed-out effects used as well. Between the production techniques used and the light airy vocals, the whole song felt like something out of a dream. It's this dreamy headspace that keeps my attention and interest. A true joy to listen to.
---
Jacqueline Loor » I'm Done With You
While gaining power, 'I'm Done With You' manages to feel delicate even at its strongest.

INDIE TOP 39
'I'm Done With You' starts like an idea. First small, but once it starts gaining steam there's no stopping it. Jacqueline Loor carries the track with her superstar vocals. The full orchestral support sounds phenomenal and gives a platform for the lyrics to soar. The delicate subject matter is perfectly delivered, and the emotions on the track are palpable. Gaining energy, from the whispery piano-led intro the song never eases off the gas. This constantly growing texture gives Jacqueline Loor room to show off her range. Showing off a depth to her artistry many aren't capable of she manages to sound fragile, yet powerful and in control.
---
Kelaska » Old Ghosts
In an era where most music is trying to be louder and bigger than everyone else, Kelaska sounds at ease with herself.

INDIE TOP 39
Elegant vocals tell a story of regret and hunting for resolution on pop artist Kelaska's song 'Old Ghosts'. Between its unique beat consisting of drums that pitter-patter across the soundscape and unique synths it paves its own lane and finds comfort in oddity. Hauntingly beautiful melodies lead the song through its ups and downs, never sticking with a single energy. I found the backing vocals delightful and thought they helped everything settle into the groove nicely. The chorus is incredibly catchy, and the transition to the verses was just great. I kept finding myself revisiting this song, the innovation, and storytelling help give it such an interesting air.
---
Scott Swain » Skeletons
Keeping your 'Skeletons' in the closet never felt so exciting

INDIE TOP 39
We all have regrets; stories you hope never see the light of day again. These skeletons are exactly what UK-based artist Scott Swain sings about on the aptly named single 'Skeletons'. You can feel the energy behind the performance and the lead vocals take the persona of a true showman. For a song titled 'Skeletons' it was surprisingly lively(sorry). Fusing the playful trumpet with the modern rock groove helped the song sound huge without cluttering the texture. Moving through the myriad of different vibes was easy and everything worked well together. Honestly, the song was just incredibly fun to listen to.
---
Savannah Jaine » Sunshine & White Wine
'Sunshine & White Wine' is about slowing down and enjoying the simpler things. That's what life's all about after all.

INDIE TOP 39
Happiness doesn't always have to be difficult. Sometimes all you need is some wine and someone you love. On 'Sunshine & White Wine' UK-based country artist Savannah Jaine shows off her powerhouse vocals with fun vocal riffs and lyrics that will guarantee to put a smile on your face. You can hear the joy in her voice as energetic strings push the song along. Uplifting lyrics like 'Got those good vibes when you're drunk on sunshine' shine alongside Savannah's lovely voice. A great song for those long summer days.
---
---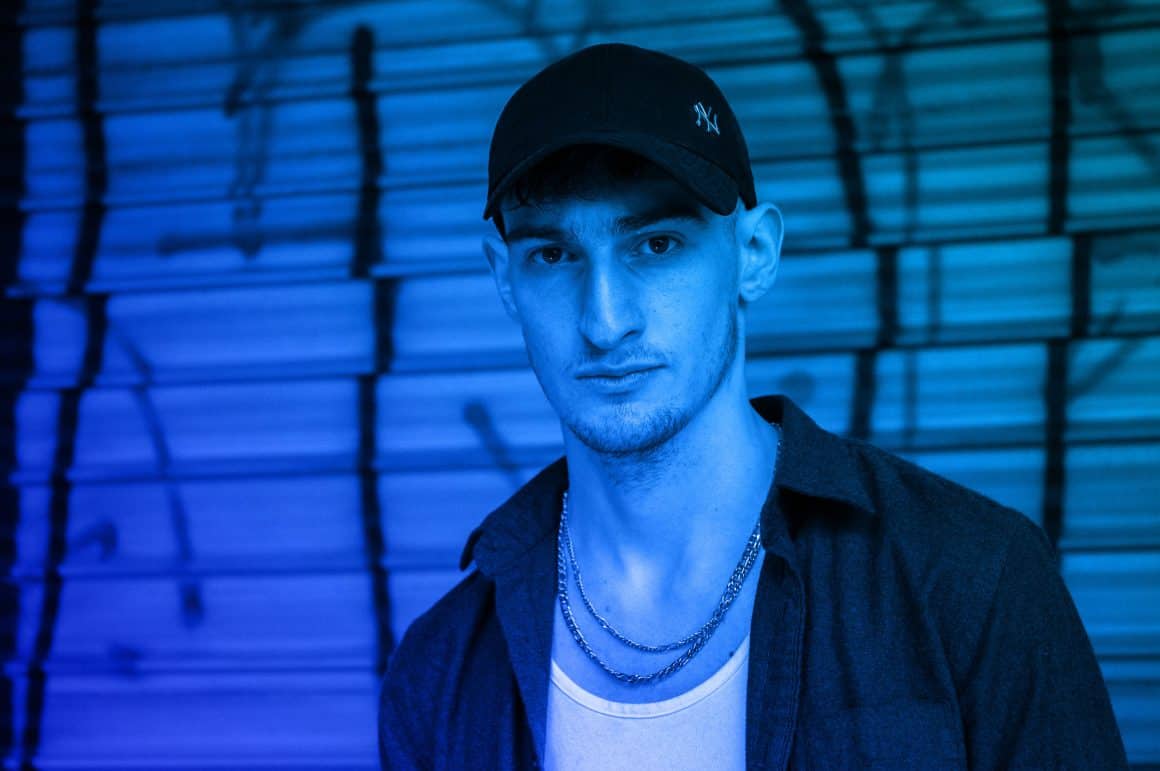 New Music Sunday » 39 Best Songs Released This Week