Tess Liautaud is a New Zealand-based singer/songwriter who stole our hearts at Indie Top 39 last month when she released 'Breezy As'. The beautifully dreamy tune lived with us for a while, and now Tess has returned with another cracking tune called 'On the Cusp'. Needing to know more about the talented musician, we were so excited when she agreed to an interview! Talking to us about her early days in Paris, her plans for the future, and her van named Morrison, please welcome…Tess Liautaud.
Hello Tess! It's so great to catch up with you again – and we're extremely excited to reintroduce you to our ever-growing audience. I often say that there's a special joy I get when discovering music from a band or an artist still in their infancy. So with that in mind, could you tell us a bit about your musical journey? What are some of the events that have led you to where you are today?
Thanks for your renewed interest! It's great for smaller artists to touch people on this scale and feel supported through a platform. I have been playing music my whole life, picking up the guitar as a child, in high school bands, open mics, and first regular shows in Paris. I have been in a few duos too, and love collaborating and singing songs with others. I love harmonies and I think marrying two voices is a singular and sometimes delicate exercise, and fun too! I think finding your people and surrounding yourself with folks who get it and live with the same passion is inspiring and helps break down certain barriers, and has even helped me see a wider scope of possibilities.
Moving to New Zealand has been a big writing space for me and it turned into forming a band again, doing original band shows, and touring. There's been a great learning curve for me here, and again it also comes from the musical community and meeting the right people at the right time. There are some really talented people in every little corner, and of course, everyone you meet is an influence.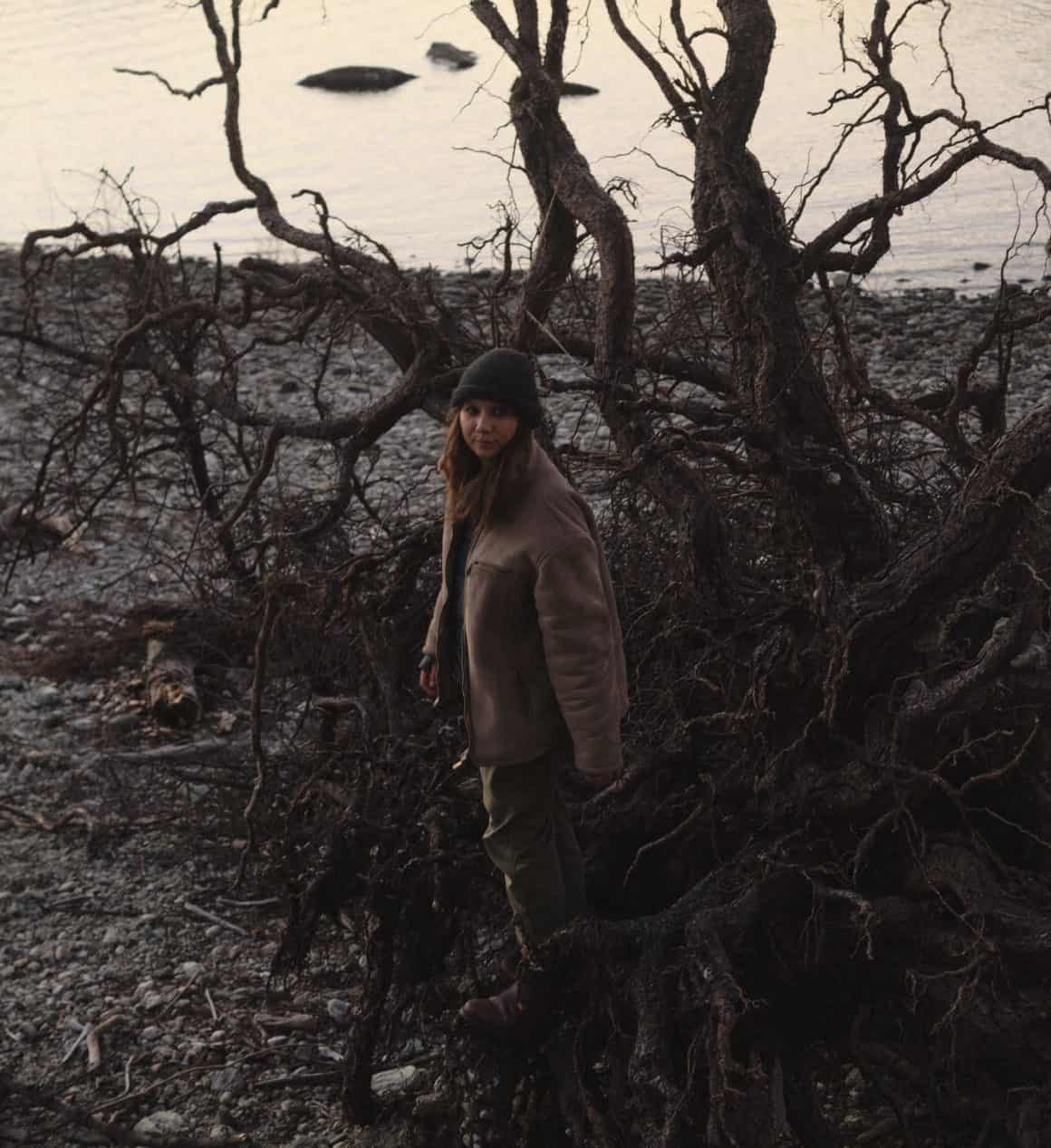 'Breezy As' was your debut release, and I have to admit, I fell in love with it straight away. I still listen to it all of the time – it's just such a dreamy and melodic tune! What made you choose it as the very first song to introduce yourself to the world?
I love hearing that, and it's funny to imagine people taking my music into their everyday life. 'Breezy As' was a song I kept going back to play, if I played open mics or featured sets, maybe because I feel it represented me well in its many facets. It works as an acoustic solo song too which helps, but I love the band sound! It's been fun touring with this one! And it just naturally felt like a song that represented what I had been up to, in the in-between of the pandemic and all the heavy and lighter emotions it brought on.
The accompanying music video for the tune is also quite special! It captures the vibe and feel of the track perfectly! Now, cards on the table, I did do a little digging…Could you please tell us more about Hanna and Morrison…
It was a very impromptu video. We just hopped into the van on a sunny day, my friend Gina Johns (Bad Gin Sanctuary/tour manager) took her camera and we drove around Lyttelton, a port town close to Christchurch. I've been living and working with two very talented humans Gina and Adam Hattaway and they both contributed, and Hanna is their lovely dog living with us, and I think that day was one of her favourites, getting to be in the car for a long ride plus it had a bed, her dream! She was very happy to be a part of it and has featured in a few other videos before so she's turning into a star!
Morrison is my van and I've had it for a few years now. Since my very early days in New Zealand, it's been my companion on so many adventures, good and bad, and I've lived in it on and off. It's a special part of my journey for sure!
Just a few days ago, you released your brand new single called 'On The Cusp', and it definitely shows another side to your songwriting ability. That being said, I'm falling pretty hard for it after just a few listens. What does the song mean to you and how proud are you of it?
I'm very happy with how the song turned out. I think it captures the original feeling of when I wrote it, a moment suspended in time, but with a strong feeling of being on the cusp of change, renewal. Not just me, a strong feeling of connection to nature around me, on the edge of spring, with its natural changes and blossoming, and the world, feeling like a shift is occurring. A time of stillness and grounding and working on the beautiful land.
I know that songwriting heavyweights like Bruce Springsteen, John Prine, and Joni Mitchell are all huge influences on you, but is there anybody else that you would credit, or give a shout-out to, for helping shape your overall musical soundscape? Who did you grow up listening to?
There are so many artists in my musical landscape but those are some of the ones I regularly go back to and can't deny have been those that I really look up to. I grew up listening to A LOT of Beatles/Paul McCartney and Rolling Stones. Bob Dylan made his way in of course too, and I did become very obsessed with his story through high school and university, picking up everything I could about him and The Beatles. So much so that I went and moved to Liverpool, UK, to study music for a while, and wrote a dissertation about Bob Dylan and folk music!
There were also a lot of Blues, American standards, and also rock 'n' roll. Jerry Lee Lewis, Chuck Berry, etc, were played in the household growing up, and I really enjoyed discovering the roots of the music I loved. Then acts like Simon & Garfunkel and Crosby Stills and Nash (and Young) really awakened my love for harmonies and melody!
What would being successful in the music industry look like to you? And in the same vein, what are your overall thoughts on the current state of the industry?
It's a pretty vast and frustrating era in music, but I try to see the positives too. First of all, we're all connected, we can literally have access to anything anywhere, which is wild.
It blows my mind to think of people on the other side of the world finding my songs for example.

tess liautaud
But the vast content also means it's harder to get out of the dark and simply have your music heard. I have a love-hate relationship with streaming and I'm still a strong advocate for CDs and most of all vinyl. I have a decent collection that I couldn't bring with me to NZ.
Success would be that the people meant to connect with my music find it, or it finds them. Also, doing shows and tours with full house crowds showing up to listen to my original music. Having enough encouragement to pursue making more music regularly, and keep making albums. Obviously, I will, but knowing there are people who want to hear more out there can be encouraging to finalize projects.
What song do you love that you wish you'd written?
Oh man, way too many, I regularly think that to myself! Some songs are just epic and some are brilliant in their simplicity. But songs that feel timeless sometimes make me feel this way. I mean if you think of a song like 'Heart of Gold' by Neil Young or some (many!) Beatles it's hard not to have that feeling.
Recently, there are songwriters like Adrienne Lenker from Big Thief or Ray LaMontagne that have given me that feeling too!
We're always intrigued with artists' creative processes, and how they take an idea and transform it into a finished product. Could you tell us a bit about your creative process?
I don't know if it's linear but there are patterns. It happens more smoothly when I let myself feel more connected to my surroundings and, in turn, to my emotions.

tess liautaud

I notice times when my brain is hyper-activated when things are flowing, and also when that connection feels a bit more shut down (like if I'm stressed and there's a lot on my mind it will be hard to get the creativity flowing).
If I'm noodling on the guitar there'll be chords that develop or little riffs, and often I'll get those down on a voice memo. Words come in many ways, and for a while, it was often right before falling asleep, which would be frustrating to force myself to interact with it so that I don't forget. But for me to actually finish a song I do need to show up with a little more discipline and sit there with those elements. Once I sit down things happen pretty quickly, but I can sit on theoretical songs for ages before I let them materialize sometimes. Driving seems to be a time when words also flow. I think meditative kind of activities brings that flow to the surface a bit more easily. Walks, cooking, etc. A lot of processing can happen during those moments.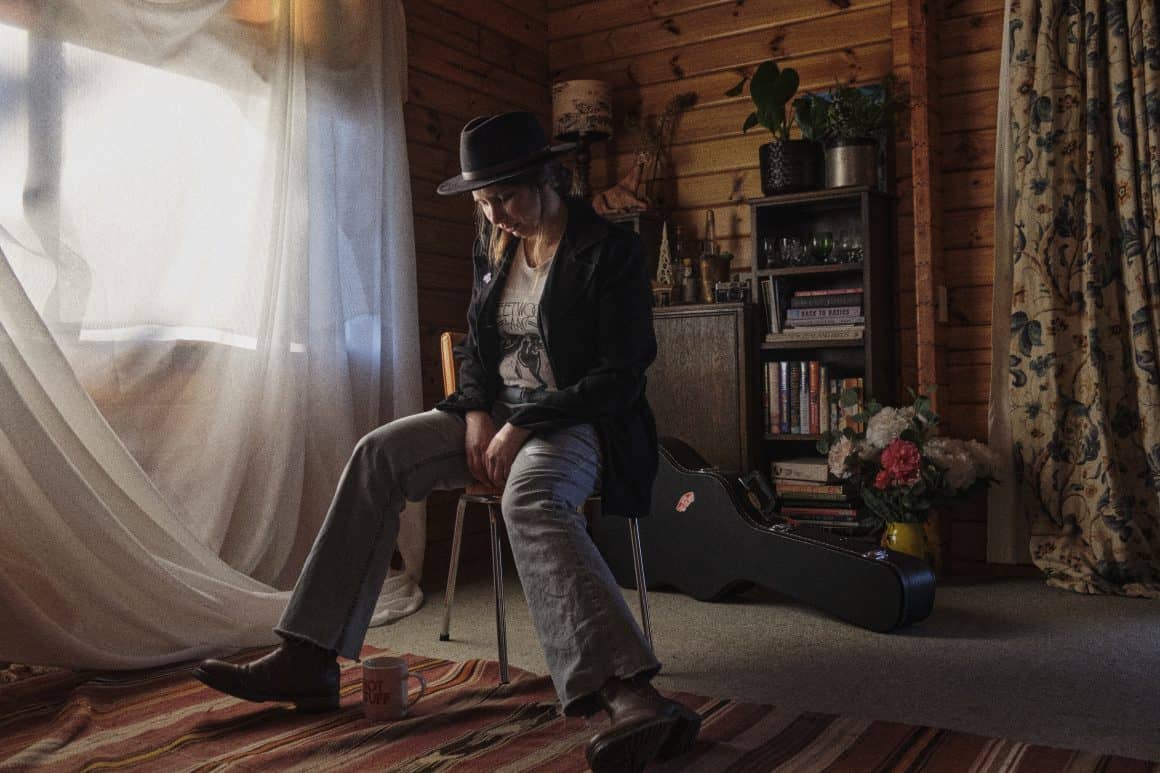 What is the best piece of musical advice that you've ever been given that you'd like to pass on to others?
Most of the recent musical conversations I've had have been around songwriting because it's a fascinating process. I don't really know, but recently I read an interview Paul McCartney gave, and he said something about just sitting down to write and committing to it until you're finished because walking away from the unfinished song will be so much harder to get to later. He also mentioned the early days and of course, no ways to record stems of ideas, like we have today with phones, and so you just had to write the song, and that's how you create the discipline of showing up when the muse calls. A lot of conversations around writing are often around that idea. It's really a wild ride we get to be a part of sometimes!
OK, now I did a little more digging…And came across your cover of Glen Hansard's 'Stay the Road'. It's a truly beautiful rendition of a track I didn't know before, but from a musician who I love. What drew you to the song?
I love that track and the album it's off, Didn't He Ramble. Of course, I also admire Glen Hansard's work and his ethic as an artist and human. It's a stripped-down gentle song, and there's a melancholic angle to it and some weariness, but also some warmth and comfort and perseverance that carries it. I think these elements drew me to it when I needed it and 'Stay the Road' has an appeal to me, being on and off the road for so long. Some music is a constant and a reminder, when you hear it again, it's almost like you know what to do next. His music has that in it, and of course, these are my interpretations. But it's true, his music is special to me, it goes deep and straight to the soul, and he's been a great supporter of young artists, and has taken the time to share some valuable lessons with me.
OK, Tess – desert island time! You're allowed to grab 3 albums before being stranded on a desert island. Which do you choose, and briefly explain why?
Another tricky question, but I'm trying to think practical and I think having the Beatles' double White Album would be a good one. More songs and a variety of all-time favourites! I feel like I would need a Springsteen album to feel courage and resilience, so maybe it would have to be Born to Run! And maybe for some soothing and stepping into the blue simultaneously, Nick Drake's Pink Moon or Bryter Layter's album.
If I stole your cell phone and opened your streaming service of choice, who would I see under your recently played section?
I dug into some early McCartney solo albums, Ram is one of my favourites. And I've recently been listening to very soulful artists like Frazey Ford, Lucinda Williams, and some Jackson Browne. I also had The Frames (Glen Hansard's band) playing yesterday! I was also listening to some of the piano compositions by Erik Satie for the nighttime.
Tess, it's been an absolute pleasure chatting with you! Your self-titled debut album is scheduled for release on the 17th of June, and I promise to be one of its first streams! In a broader sense though, what do you hope for in your musical future?
I'm taking a liking to thinking of albums and projects and making things happen with talented collaborators, so I hope to be able to do more of that in the near future. I also want to tour more, co-write some songs, and just generally make more music and be able to tour it, solo or with my band! Seems pretty straightforward, but it's something a lot of musicians have been robbed of in the last two years so it's all I'm putting forward right now!
I'm starting a tour with my friend Adam Hattaway, heading for a month around the south island of New Zealand on a duo tour and we're thrilled to be heading out on the road and playing both of our catalogues. When I come back it will nearly be time to release my album. It's a crazy thought! Thanks so much for the support!

tess liautaud
Make sure to connect with Tess Liautaud on Instagram » Facebook
---
We added Tess Liautaud's single 'On the Cusp' to the playlist of all the artists we interviewed so far.
Don't be shy to give it a listen!