Far West is the synth-filled musical project of Santa Cruz based artist Ryan Settles. We at Indie Top 39 recently came across his latest single, the breezy and nostalgia-laced 'Make It Up,' and simply couldn't get enough. Drawing on influences from bands like Goth Babe and The 1975, Far West talks to us about his love for Ableton, how music gave him a purpose during the lockdowns, and how he nicked his name from a plant nursery. Please welcome, Far West.
I can't tell you how often I still put on 'Make It Up' – it's such a quality tune! I know that you recorded all the instrumentation and also produced the track yourself. How did you learn to do all this?
Thank you! In terms of recording, there's been a ton of trial and error, and just lots of time spent in my recording software (Ableton) learning what settings work for the sound I'm going for. YouTube has been a great resource, specifically the Beat Academy channel (no affiliation).
One thing that really gave me confidence in what I was doing was learning that there really are no rules and there are so many ways to do one thing.
I started viewing recording software not just as a recording tool, but actually as a whole instrument.

FAR WEST
Every effect and technique I use in Ableton is a unique part of my sound and the way I use most of them could be considered unconventional or wrong by some people. I think that's why a lot of the Far West tracks have the same vibe/feel. I knew I couldn't get the sound I was going for using traditional recording techniques, so I have a handful of key plug-ins and go-to settings that I apply to all my work to give it that vibe.
In a similar vein to the first question, when did your musical journey begin? I know Far West started in 2019 but for you personally, when did you "decide" on music?
I started playing guitar/bass/keyboards in bands in high school/college and I was always an auxiliary player, helping back things up and working on other people's songs. I always wrote my own music, but never felt super confident in my singing ability to front a band. I started moving towards writing songs influenced by some of my favorite post/punk/alternative groups like Brand New, Thrice and Jawbreaker, and I felt that punk music gave me the confidence to start releasing music because for me, it was more about the energy and conviction you put into it. I knew I was good enough at playing bass, writing songs, and a decent enough singer to start a band with some of my own music.
I recruited my brother, who I've been playing music with forever, and a couple friends from high school and started an alt rock/punk band called Cedar Park, which is still going today! We played lots of shows, released an EP and a full album, and I gained confidence in myself as a musician. We have a couple new songs coming out this year. It's very different from Far West, and I'm glad I have both bands as different outlets for music.
Far West started during some down time from Cedar Park. We had members move and head off to study abroad, and suddenly I had no band. Cedar Park is very heavy music, and while I love that stuff, it wasn't 100% representative of who I am. Far West was almost a reaction to needing to express another side of myself that I wasn't able to in my other band. I kind of slingshot the other way and wanted to make something that was lighter and upbeat and was reminiscent of a lot of the pop music I like. I fired up Ableton, started messing around with synths and wrote 'A Little Bit Hazy', which came out pretty quick. At that point I realized I had a sound I really liked and felt confident in sharing.
I've recently been listening more and more to your previous releases. Tracks like 'A Little Bit Hazy,' 'New You' and 'Fall Into You.' I know this is a tough question, but which track are you most proud of releasing?
With Far West, I try to convey an aesthetic with the sound. I feel like 'New You' really represents the sound and feeling of Far West, which gives off a cinematic/summer-y/nostalgic vibe. I feel like I tried some different things that really make it a unique song. All the randomness of the parts seemed to work, from the crazy pitched vocal samples, to the country style guitar riff in the outro.
Obviously every artist is different, so could you tell us a bit about your creative process, and how you turn your ideas into finished songs?
It typically starts with me hearing a song and really liking an aspect of it. 'New You' started because I really dug the big bass line and vocal delivery in this song called 'Changes' by Antonio Williams/Kerry McCoy. What began as me trying to replicate the bass in that song ended up turning into something completely different, but I think it still has a tone reminiscent of that influence.
My typical flow is to start with a bass to get the core melody, then start messing around with drum kits/hits in Ableton. Once that's done, I'll try to layer in a synth or pad to give it some texture, and then start humming out a vocal melody that I think fits. Words come later, and my lyric process is a bit subconscious at first, plugging in words that I think fit the vocal melody. Once I have a couple lines, typically a story starts to form around those, and I can wrap a cohesive lyrical story around the rest of the music.
Once that's done the fun part starts, where I get to go crazy with guitars/synth/vocal parts. I recently started sampling vocals and pitching them up and down to get some cool texture in the songs.
As of late, I've been going through old acoustic songs I've done and adapting to make them into Far West songs. These are typically just acoustic guitar/lyrics, and having lyrics done really speeds up the song making process. I'm really excited for one I'm about to finish called 'a to z', which should be out in the next few months!
The pandemic has certainly played havoc on the entire world and, similar to above, every artist has reacted differently. Creatively and mentally, how has your lockdown experience been so far?
I know the pandemic has been so hard for so many people. But to be honest, for me, it's been nice to take a step back and have a chance to really dig deep into something creatively.
I think having a strong sense of purpose with music has helped me not be bored.

far west
I kinda always feel like there's something I should be doing and never have a feeling of down time. There's always more songs to be made and I feel like I have new ideas for music/projects everyday!
I'm a sucker for needing to know the origins of a band's name, or an artist's moniker. How did Far West come about?
I moved to Santa Cruz about 4 years ago and about a month after getting here I started making music that became 'Far West'. In town, there's a plant nursery called Far West Garden Center, and I thought that was a really cool name, so I stole that haha. But the name is also significant for moving farther west before starting this project, and also moving farther away from the heavy musical direction I had been working in before.
I know that you take huge inspiration from the likes of The 1975, Goth Babe and M83. Who else would you credit for shaping your musical sound throughout the years?
A couple other major influences would be Day Wave and Brothertiger. They're very different, but both have a major nostalgic vibe to their music which I love. They also both host Twitch streams where they literally walk through their song making process step by step, which really feels like a masterclass in making indie pop/synth pop.
Desert island time! You're allowed to grab 3 albums before being stranded on an island. Let's hear it!
Bon Iver – i,i
Brand New – Deja Entendu
Oso Oso – Basking In the Glow
One of my all time favourite musicians was Scott Weiland (Stone Temple Pilots) and I know he was from your neck of the woods (Santa Cruz). Are there any hidden gems in Santa Cruz that we should know about or that you'd like to shout out?
Love STP too! I used to be way into reggae/rock and a lot of groups in that vein play locally around Santa Cruz. One of the bigger names is the Expendables. I really need to dig more into the Santa Cruz music scene and start playing some shows. There are lots of great venues and awesome bands are always coming through.
Santa Cruz also has some of the best breweries. Humble Sea is one of my favorites. Definitely recommend grabbing some if you come across it!
When you're not creating music, what fills your days? What does a non-music-day look like in the life of Far West?
Santa Cruz is a great spot for surfing and mountain biking. I love doing both of those things. I also love sailing and recently got my certification, so I'm looking forward to taking friends out on the water.
I work full time in digital marketing, and the skills have come in handy in promoting Far West. I'm also going back to school to get a computer science degree and to get more into engineering/coding work.
My wife and I do lots of weekend/day trips all over California with our dog Arlo. Santa Barbara and Sea Ranch are a couple of my favorite spots we've been to this year!
If you were allowed to "steal" one track from any artist in the world and claim it as your own, which would you choose and why?
'If You're Too Shy (Let Me Know)' by The 1975 has it all in my opinion. Amazing chorus-y/80s guitar tones, great synth work and an epic sax solo. It's honestly one big hook.
What would being successful in the music industry look like to you and is it an imperative or more of a cherry-on-top?
For me, I think being successful is being able to remain an indie artist and getting my music out to as many people who might enjoy it as possible. Far West is the first musical project that I've had that has reached a decent amount of people, and hearing how many genuinely enjoy it is a great feeling. It definitely has motivated me to keep creating and releasing music and that's enough for me right now.
I would love to create music full time and tour, but I also feel like having music as an outlet and not something that I rely on financially makes it more enjoyable.

far west
I would be open though to trying it full time if that opportunity ever arises.
I think working on music for other people would be awesome too, whether it's recording, mixing, or production.
If you had the chance to collaborate with any musician or band, who would you choose and why?
Ooooh, such a tough question. There are a couple different directions I'm going with my music and different people could help me go those ways. The song 'Make It Up' has more of a dance/edm vibe to it in my opinion, and I would love to work with groups like Louis the Child and Goth Babe to help bend my sound more in that direction, while keeping the same overall Far West sound.
I'm also still big on guitar driven songs and groups like The 1975 or Bleachers would be pretty legendary to work with and see what comes out.
I know you were hoping to book some gigs once venues started re-opening, but on a broader level, what does the future hold for you musically?
Live shows are definitely the biggest thing on the to-do list.

far west
I'm currently working on building out the band and finding time to practice. It's really hard to replicate exactly what you hear on my recordings in a live format, so I'm working on versions of existing songs, but in a form that works live.
I'm also working on a handful of songs and a couple are close to being done, which I should have out this year. The plan is to release another EP early next year as well!
Make sure to connect with Far West on Facebook » Instagram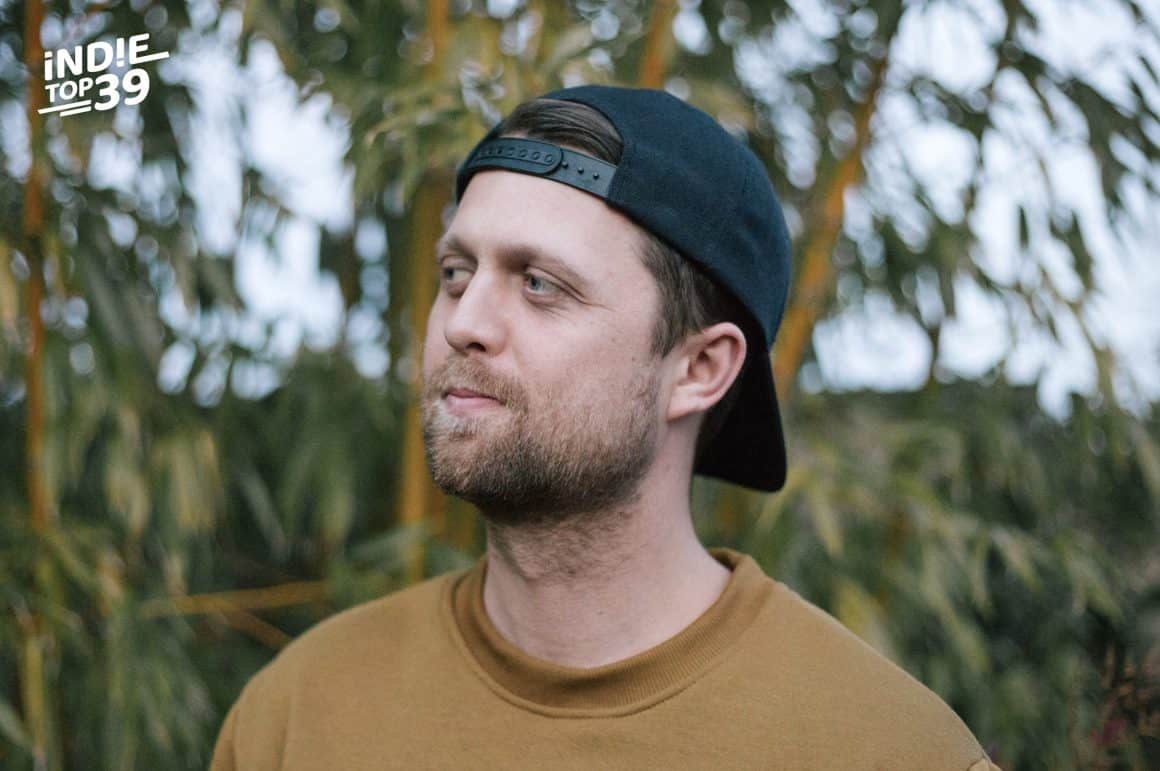 ---
Introducing » Artists We Interviewed