Jennifer Alvarado is a North Carolina-based singer/songwriter and, not long ago, we at Indie Top 39 stumbled across her recent single 'Curious'. We instantly fell in love with the song and the artist! Then we discovered some of her other tunes like 'Filthy Water' and 'I Break Things', and knew we needed to interview this talented musician! Chatting to us about her early love for music, who she'd like to collaborate with, and being a minister of music at her local church, please welcome Jennifer Alvarado.
Hello and welcome Jennifer! We're so thrilled to introduce you to our ever-growing audience today. Before we get into the nitty-gritty, could you tell us a little bit about your musical journey, and when your love affair with music started?
Of course! I actually started singing before I could even formulate words. My grandmother used to write in her journals about how I was always humming and singing little melodies. I remember at three or four years old, I decided I was going to be a singer when I grew up.
I started writing songs when I was around four years old and I would record them on my Fisher Price tape recorder.

jennifer alvarado
My Pappaw played several instruments and was always playing the guitar when I went to visit. He taught me a few chords and I would play the mandolin because it was more my size. From there I joined the choir and then started serving in worship ministry at church as I got older.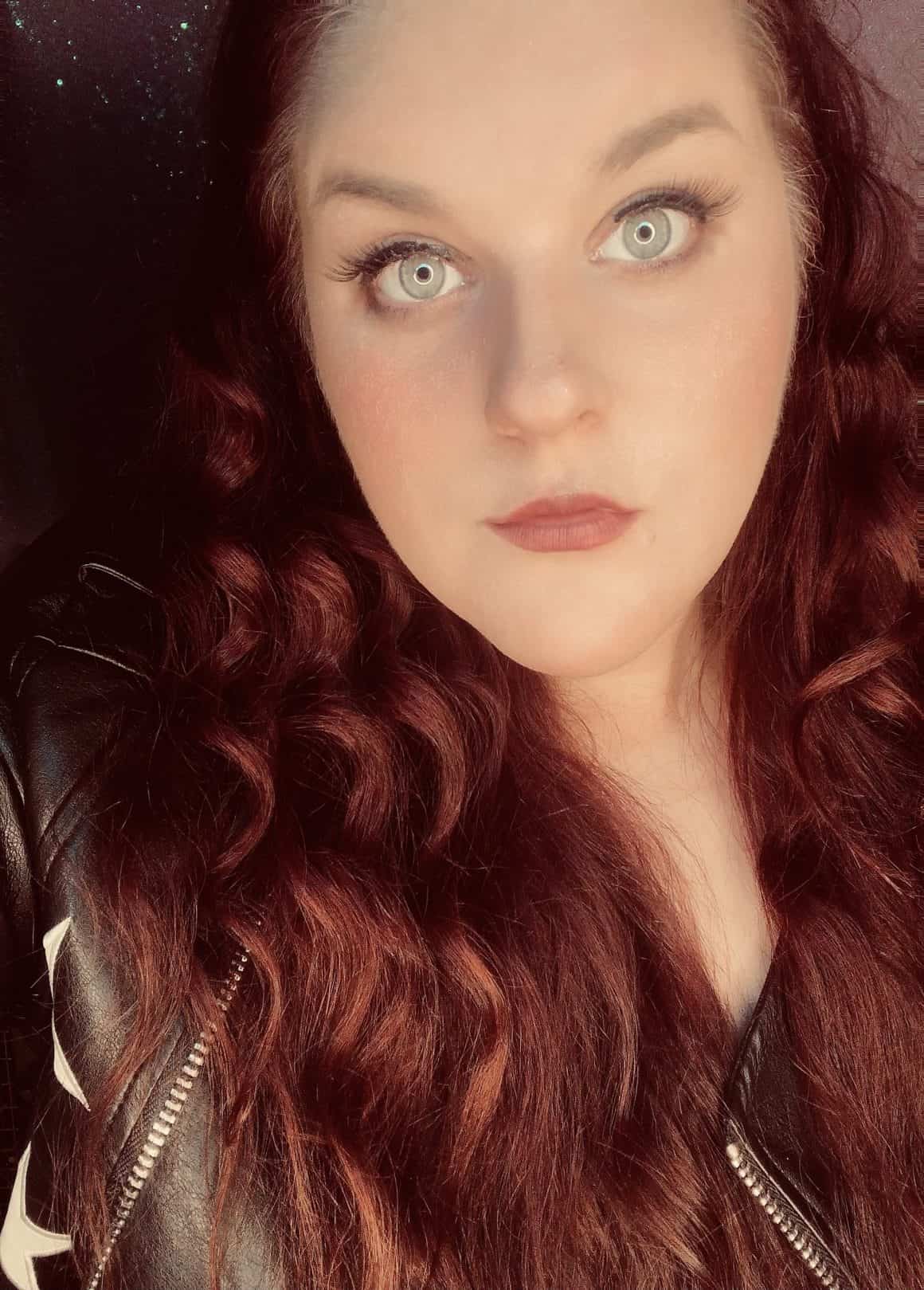 So, I have to admit, I first discovered your music when I heard your latest single 'Curious' and just fell in love with it instantly! It's such a beautiful and dreamy little tune! I know the basic premise of the song, but could you tell us what 'Curious' means to you?
Thank you! 'Curious' was probably one of the quickest songs I've ever written. As I wrote it, I heard all the background vocals and instrumentation, so the rough draft that I sent to my producer as an idea pretty much remained intact. For me, the song is about falling for a friend. You pretty much know the person feels the same for you, but possible rejection is scary. Relationships are difficult and by pursuing one, you could consequently ruin a friendship. 'Curious' is like that tightrope conversation of wanting more, but also remaining within bounds.
I read that 'Curious' also recently won "Best Pop Song" at the winter Indie Songwriting Awards for 2022. Congratulations! Do you ever feel the pressure of having to "better" what you did before though? Or is that something you try not to focus on?
It is my personality to always be striving for more. I am highly driven and competitive. However, as I have gotten older, I am trying to actually enjoy the present moment. I realized a few years ago that nothing ever seemed enough. I would never celebrate moments and therefore, I was constantly unhappy. I am trying to do a better job of celebrating even the smallest of victories now.
If I focus too much on what is left to accomplish, then I take for granted the blessings already around me. I also try hard to not fall into comparison traps, which is easy to do and will suck every bit of joy out of your life. So I try to stay in the moment while still striving to be better than I was yesterday.
Some of your other songs, like 'Filthy Water' and 'I Break Things' for example, have over 110,000 and 120,000 plays on Spotify respectively! How does it make you feel to know that so many people have been listening to and, more importantly, enjoying your music?
My main goal with music is to be a voice for the voiceless. Music was my safe place growing up. I would sit in my room for hours and find comfort in the lyrics of a song. I felt like someone "got me" and what I was going through.

jennifer alvarado
Especially with 'Filthy Water", I wanted others to know they aren't alone. That song in particular was written about a very dark period of my life when I lost myself trying to live into someone else's mould for me. I am so grateful that others can relate and like my music, but I honestly write for that eleven-year-old version of me that felt completely alone and misunderstood.
Who would you put down as some of your biggest musical influences? And who would you ultimately credit for helping shape your overall musical soundscape?
I am very eclectic when it comes to music. I think because lyrics have always been what draws me to a song, I have found influence from pretty much every genre/style of music. Reba McEntire was probably my biggest influence. I wanted to put on a concert experience like Reba. Also, I look up to her as a businesswoman. She's very smart and has effortlessly transitioned from music to film to Broadway to designing clothes.
Singer/songwriters have always been influential to me. Patty Griffin's writing especially means a lot to me. I remember listening to Martina McBride's 'Independence Day' when I was about eight and thinking, I want to write like this. I thought the story was about her childhood. A couple of years later, I realized Gretchen Peters was actually the writer and was blown away by how someone could write such vivid imagery and raw emotion.
When you're not working on music, what does a day in the life of Jennifer Alvarado look like? What keeps you busy and what do you enjoy doing?
I am actually a Minister of Music for a local church. Usually, I am pulling music for choir rehearsal and Sunday service. I lead worship for a Celebrate Recovery ministry on Friday nights. I also help lead a women's recovery group. If I am not working on my music, then I am more than likely planning or working on something recovery ministry related. That is one of my passions.
What would being successful in the music industry look like to you?
My idea of success has changed drastically over the years. When I was little, I thought success meant fame, fortune, and selling millions of records. Now, for me, if I am able to do what I love and still make enough money to survive and be able to help others, then I'm successful. I think being involved in ministry really changed my idea of success. With ministry, there is more focus on the one than the 99, so I try to keep that in mind with my music.
If one person feels like they have a friend, then I've done my job.

jennifer alvarado
If I stole your cell phone and opened Spotify (or your streaming service of choice), who would I see under your recently played section?
I have been on a classic rock kick lately. So Ozzy, Tom Petty, Kansas and Starship. I also found a 'Wicked Game' inspired radio station that is my new obsession.
OK, now it's your turn to do the stealing! If you were allowed to "steal" one song in the world and claim it as your own, what would it be and why?
Hmm…so many songs. I am between two. Richard Marx's 'Right Here Waiting' and an unreleased song by Kelsea Ballerini called 'Lost and Found". Marx is one of my favourite songwriters and when I was little I would sit in my room and cry to that song. I have no idea why other than the very sound of it evokes emotion.
Ballerini's song is about needing to be lost to ever be found. I think so many of us go through life feeling broken or not enough. That song serves as a reminder to me that nothing we experience in life is in vain. Our experiences and hurt can be used to help someone else.
What do you love most about being a musician? And on the flip side, what are some of the biggest challenges that you've faced so far?
I love how music can bring us together. A song can literally make an entire room of people start singing in unity.

jennifer alvarado
I love meeting people and learning their stories and I love being able to create my own little worlds in a song.
I mentioned it earlier, but today's culture is notorious for comparing. I experienced comparisons even serving at church and if you let it, it will take away every bit of joy you have. As musicians and artists, we want to be successful so we can keep making music. And so it is easy to look at what someone else is doing and try to copy it. However, I believe most people want something authentic and real. We all have a unique perspective and voice.
German philosopher Friedrich Nietzsche said that "without music, life would be a mistake." What would your life be like without music?
I cannot even begin to imagine my life without music. I honestly am not sure I would have survived growing up had I not had songwriting. Between bullying and later an eating disorder, songwriting was how I learned to express myself.
If you were allowed to collaborate with one musician or band, who would you choose?
This is such a hard question. One of my goals is to write a song with Richard Marx one day. That's been a goal since I was about three. I still have hope!
Thank you so much for chatting with us today Jennifer! I know that you have another single scheduled for release next month that we can't wait to hear, but in a broader sense, what does your musical future hold?
Yes. 'Rock This Way' will be out on June 17th! I am currently working on finishing my Songbird album. I am also beginning to play a broader area of shows. My producer and I have discussed working on a Christmas project later this year. I want to keep growing as a songwriter and artist.
Make sure to connect with Jennifer Alvarado on Instagram » Facebook
---
We added Jennifer Alvarado's single 'Curious' to the playlist of all the artists we interviewed so far.
Don't be shy to give it a listen!