Deandre Devion Turrey, known professionally as DizzyDre, is an up-and-coming singer/songwriter. Based in El Paso, Texas, the young pop/R&B artist first caught our collective ears at Indie Top 39 last month when he released 'Hate Me Now'. A euphoric and infectious tune, we then went down a rabbit hole of Dre's previous releases – and were seriously impressed. We were stoked when he agreed to be interviewed by us, and chat about who he's been listening to lately, what his creative process looks like, and what albums he'd take with him to a desert island. Please welcome…DizzyDre.
DizzyDre! Welcome welcome! We're so excited to introduce you to our ever-expanding audience. Before we get into the nitty-gritty, could you tell us a little bit about your musical journey? What has led you to where you are today?
Hi, my name is DizzyDre. I am an independent singer-songwriter from El Paso, Texas. My journey was more off-and-on as I wrote my first song when I was 9 and didn't start making music until I was 16, and I've been making music ever since. Within those years, I've learned to understand myself and grow as an individual, leading me to where I am now.
I first discovered your music when I heard your latest single 'Hate Me Now' and just fell in love with its mesmerising beat and general "catchiness"! What does the song mean to you?
I'm so glad to hear that! This song means a lot to me as it was one of my first songs where I felt I was super on top of everything, such as production, vocals and the overall tone of the song. You know, everything just came together beautifully. It was also the first time I really took a stab at telling a story as the song follows a couple going through an argument as they run through a club chasing after one another, realizing that the love that had once been there was slowly fading away. Dramatic, yes, but it plays a greater role in what I have in store for later on in the year, so it's definitely an important moment for me.
'Hate Me Now' serves as the follow-up to 'Friends', another scintillating tune that I've really been digging. Do you produce your own beats? And, in a similar vein, what does your overall songwriting process look like?
I do not produce my own beats, but I do record, mix and master all my music. I am looking into producing, as it's always good to learn something new. My songwriting process is very sporadic as it varies from song to song. I'll sit down and write traditionally or I'll sing out loud to get a general feel for a song. But most of the time I like to find a beat, create a new session in my DAW, and record anything that comes out because once I'm in the zone the ideas flow out. From there I just build off of them, and I feel like it's a lot more fun to do it that way as it allows me to use more of my creativity.
Now, I know this is a toughie, and possibly like asking you to pick a favourite child, but which tune of yours are you most proud of to date, and why?
The song I am most proud of would have to be 'Want Me To' as it signified the end of an era for me.

dizzydre
It was the first step In finding out what I really wanted to do with my music. At first, I was making a bunch of emo rap, because it was the big thing at the time, but it was incredibly draining for me as I was constantly down. Then my music taste shifted, and at that moment, I knew I wanted to try something different. I started to make Pop/RandB music, and in doing so, I realized that I enjoyed making that type of music a lot more. If I never would've made that first step, songs like 'Hate Me Now' and 'Friends' wouldn't have existed, which is crazy to me because, at times, I wonder what I'd be doing right now if that was the case. Thankfully, it isn't.
If I stole your cell phone and opened Spotify (or your streaming service of choice), who would I see under your recently played section?
I've been listening to a lot of different artists lately. The most recent ones would be Modest Mouse, Ariana Grande, The Weeknd, Beyoncé, Skeeter Davis, and Billie Holiday.
One thing people don't know about me is my music taste is everywhere. I really love music from the '50s.

dizzydre
I know that you're based in El Paso, Texas. What is 1 thing that you love about living there? And, on the flip side, 1 thing that you don't dig so much about it?
Yes, I love the feeling of home it gives me as I've travelled to other places and haven't gotten that feeling anywhere else.
Now onto the exciting part. The thing I hate the most would have to be the weather. One day it's extremely hot. The next day, the sun's out, but it's raining. In all honesty, I wouldn't be surprised if it snowed tomorrow. Wait, no, I take that back. I'd be pretty surprised, but other than that, I love it here.
What are your goals for the rest of this year? Is there anything you'd like to achieve as a musician or, even on a personal level, this year?
Something I would love to achieve this year is releasing my album, as I've been holding off on it for about two years. There have been constant delays because I felt my music wasn't where it could be for the longest time. Thankfully that isn't the case this year because I am very excited to announce that I am releasing an album later this year, and I can't wait for you all to hear it!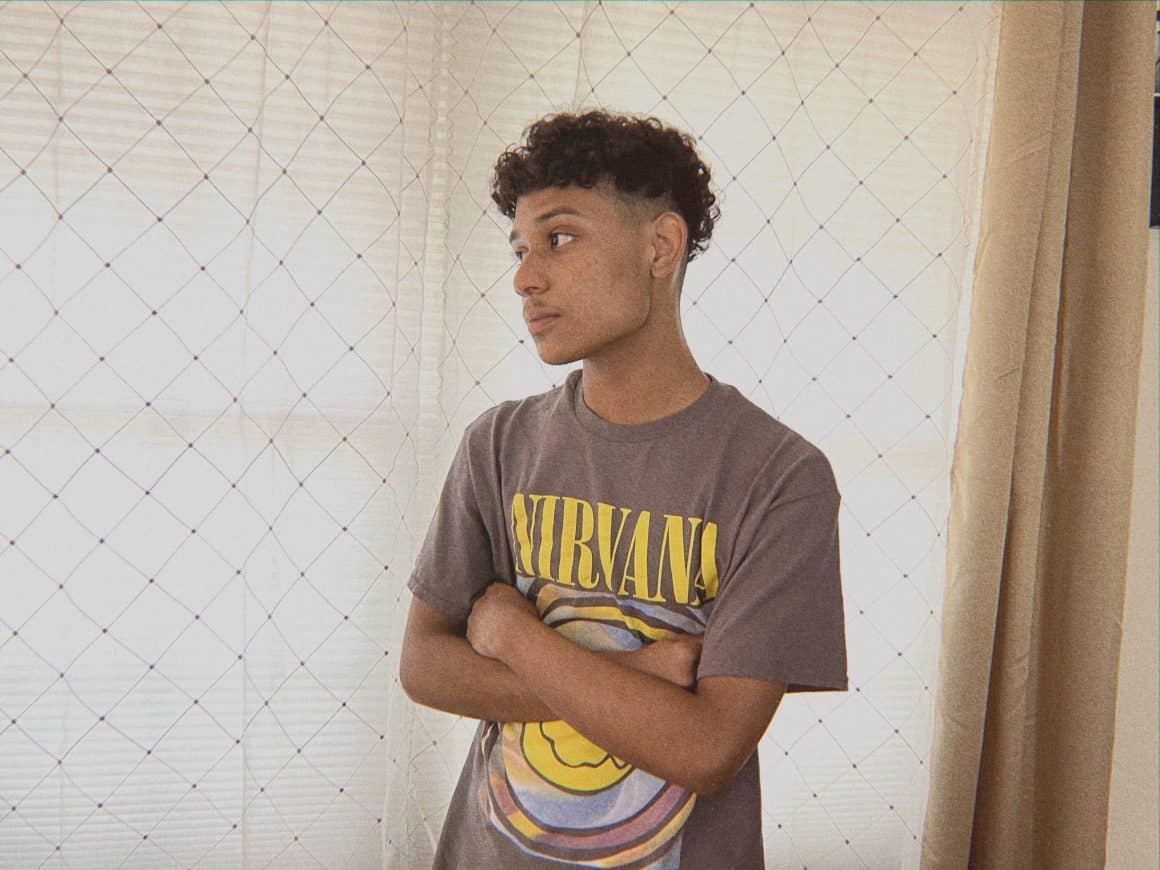 OK, DizzyDre – desert island time! You're allowed to grab 3 albums before being stranded on an island. Which do you choose?
Dawn FM by The Weeknd
Thank U, Next by Ariana Grande
808s & Heartbreak by Kanye West
When you're not creating music, what keeps you busy and happy? Walk us through a non-music day in the life of Deandre Devion Turrey.
Being around friends and family, even though that's a cliche answer, I feel like that's when I'm at my happiest when outside of the music. It's kind of like my comfort zone, in a way. A typical day for me is filled with randomness as on weekdays, I go to school, and on weekends I go out or just stay home. I love watching Netflix and I find listening to horror stories to be very entertaining.
Which of your lyrics would you like to see printed on a t-shirt?
"Saying you alone when you out with your friends".
This line is very relatable for some and it's one of my favourites.
If you were allowed to collaborate with one musician or band, who would you choose and why?
An artist I would love to collaborate with would have to be Kanye West, primarily due to his work ethic, drive, and how much he believes in himself.

dizzydre
If I had the chance to be in the studio with him, I'd want to learn everything and get to know all the ins and outs about music, what he does to make the music that he does, and more about being a creative genius as he is truly a big inspiration for me and was one of the main reasons why I even switched everything up. I hope to one day to get that opportunity.
Thanks so much for chatting with us DizzyDre! I have no doubt that there are many more songs up your sleeve, and I truly can't wait to hear what else you have in store! In a broader sense though, what do you hope for in your musical future?
It was a pleasure! And as far as the future goes for my music, I hope for success and that I'm able to achieve all the goals that I've set for myself such as getting to that next level and reaching new heights.
Make sure to connect with DizzyDre on Instagram » Facebook » Twitter
---
We added DizzyDre's single 'Hate Me Now' to the playlist of all the artists we've interviewed so far.
Don't be shy to give it a listen!