We are now reaching the end of the final full week of June. And while the weather here in the UK…could've maybe been a bit better, and of-course restrictions haven't fully lifted yet, our summer spirits have well and truly been kept alive by the amazing new tunes from independent artists, that we have been lucky enough to be blessed with each and every week.
We have some amazing picks to share with you in this week's New Music Sunday playlist. We will be going over 9 of our favourites below.
A.N.J.A » Monoxide
Monoxide sees A.N.J.A fully express the more gritty side of her sound, kicking off an exciting new musical year.

INDIE TOP 39
'Monoxide' is the first single release of 2021 from Belfast-based garage rock artist A.N.J.A, and is the first of her musical works to follow her debut EP last year, titled Digital Love Spells. After building the foundations of her discography with a versatile range of sounds, A.N.J.A begins the next step forward in her discography, and does so in a brilliantly raw and gritty way. Carrying a similarly sinister mood to her 2020 single 'Men Will Die Tonight', the feel of 'Monoxide' is carried by fuzzy guitar plucks that give the track a very retro and almost surfer-rock feel. This track has an undeniably cool vibe to it, and it definitely stands as an awesome summer tune. If we have 'Monoxide' to lead the way for A.N.J.A's next musical chapter, we are very excited.
---
Alto Key » things will change
Not only does 'things will change' retain that sense of emotion that Alto Key champions; this track also expands upon it.

indie top 39
The second single release of 2021 by Alto Key, 'things will change' sees the indie artist and his atmospheric soundscaping evolve even further. Since 2018, Key has been revered by fans and followers for how effortlessly he etches a compelling sense of emotion into both the instrumentals and vocal performances of each tune he brings out. Not only is 'things will change' no different in retaining that emotive formula; it also expands upon said formula. The smooth, soaring depth creates an almost cinematic feel that puts Alto Key's emotive talents on full display. Pair this with the uplifting message etched into the lyrics of 'thing will change', and we have a track that stands as one of the best candidates for showing the emotive side of this amazing artist.
---
Courtney Jade » Fantasy
Courtney Jade ponders the ideas of reality, fantasy, and identity in 'Fantasy'; a single whose sound really casts a spell on us.

INDIE TOP 39
The London R&B artist that is Courtney Jade has always sought to use music as a means of self-expression. And with her gorgeous selection of sounds, that sense of emotiveness really shines through. This sentiment indeed lives on with the release of her latest single, 'Fantasy'. This track reflects the idea of reality, fantasy, and identity, and ponders these ideas in an artistically philosophical way through Jade's lyrics. The melody of this track reflects the narrative focus of 'Fantasy' incredibly well, with its slow and soothing rhythm, and abundance of mystical, cosmic vibes. It's certainly one of those tunes that "casts a spell" over the listener. Courtney Jade has already shown great versatility, and 'Fantasy' may just be the icing on the cake.
---
Ellajay » Clocking Out
Ellajay brings listeners a heartfelt telling of leaving a toxic relationship behind, through the warm and feel-good sound of 'Clocking Out'.

INDIE TOP 39
Brooklyn singer-songwriter Ellajay kicks the summer off with her first single release this year, and one that brings a bubbly vibe and a powerful self-reflection. 'Clocking Out' tells of the artist's toxic relationship, that she ultimately found the courage to leave behind. This sentiment is one that is sure to connect with countless listeners, especially thanks to Ellajay's heartfelt delivery. Musically, this track is brilliantly upbeat and warm, and paints a perfect picture of how renewed the artists must've felt when leaving such a fruitless relationship. On top of this, 'Clocking Out' stands as a very current and accessible listen, but also feels like something that truly comes from the heart of this talented individual.
---
Mae Krell » colorblind
Mae Krell weaves her heart-wrenching story perfectly into the melancholy yet intimate sound of 'colorblind'.

INDIE TOP 39
Following what was an incredibly productive 2020 for New York singer-songwriter and musician Mae Krell, the year of 2021 is looking to be very similar in that respect. This week saw Krell release her third effort this year, in the form of the heart-wrenching single named 'colorblind'. Through the artist's masterful songwriting, the lyrics of 'colorblind' tell the true story of when the artist thought that a truly sacred relationship was about to end. And while the event in which the narrative of the song takes place only lasted over the course of a few days, we got the truest sense of the feelings that Mae must've been feeling, through the melancholy and stripped-back instrumental, which in addition, was incredibly intimate at the same time.
---
MUNGMUNG » Switch
MUNGMUNG's third single release adds many charming new elements into her unique stylistic fusion of sounds.

INDIE TOP 39
The third single release from Australian artist MUNGMUNG, 'SWITCH' continues to flesh out their main aesthetic. Said aesthetic felt incredibly refreshing, with MUNGMUNG's previous two single releases offering a colourfully unique fusion of electronic pop, r&b, and hip-hop. However, 'SWITCH' really takes the cake, for being a track that displays these qualities and then some. MUNGMUNG succeeds in adding a diverse range of ambient elements to the track as well, which give it a vibrantly charming, almost bedroom-pop feel. There's a real sense of authenticity that 'SWITCH' brings, which we were completely into. But above all else, this brand new single is one of the most prominent displays, of just how exciting this artist truly is.
---
Nicky Phillips » Change
Nicky Phillips' sophomore effort focuses on a more cinematic instrumental to accompany her spellbinding vocal performance.

INDIE TOP 39
'Change' is the sophomore single release from Northwich singer-songwriter Nicky Phillips, who had already wowed listeners through the beautiful debut single 'Echo', which stood as a wonderful showcase for the artist's incredible vocal talent, as the acoustic instrumental created an intimate undertone. In the case of 'Change', however, more emphasis has been put towards creating a more cinematic feel, employing the use of piano as the main musical component. This track absolutely filled every corner of our souls with its pure emotiveness. And as all this is underway, Nicky's vocals remain just as spellbinding. As the second single to tease an upcoming EP, we are incredibly excited to listen to what other beautiful sounds Nicky Phillips has up her sleeve.
---
Sovereign » Purple Heart
Sovereign's third single dishes up an even more elevated edition of their cavernous and nostalgic indie-rock sound.

INDIE TOP 39
'Purple Heart' is the third single released by the Denmark indie-rock trio that is Sovereign. Their previous two singles (both released in 2020), began to showcase a pretty unique aesthetic that the band gravitated towards like moths to a sonic flame. The aesthetic in question feels like a vast and cavernous take on a nostalgic, 90's, and Britpop inspired sound. And with their first 2021 release, that aesthetic has been elevated even further. We were able to get an even greater sense of the mind-blowing ambience and reverberation that arrives with 'Purple Heart'. Adding to this an extra layer of nocturnal atmosphere, and Sovereign has been able to share one hell of an immersive single with us all.
---
WEST. » Do 2 Me
WEST. diversifies his discography, and expands his uniqueness, through the noughties-inspired sound of his sophomore single.

INDIE TOP 39
Following the release of his debut single 'White Linen' earlier this year, Sydney-based pop/rap artist WEST. follows through with another vibrant sound, carried by his sophomore effort 'Do 2 Me'. While the artist's debut presented a modern, melodic hip-hop framework musically, 'Do 2 Me' sees WEST. direct his sound towards more nostalgic territory. It truly impressed us just how well this new song captures a convincingly noughties r&b/hip-hop feel, while still retaining those current and accessible qualities. It truly solidifies just how unique WEST. is able to stand out musically, in the scope of pop and rap. The musical cherry-on-top, is of-course, the wonderfully warm and sunny feel, which truly seals the deal.
---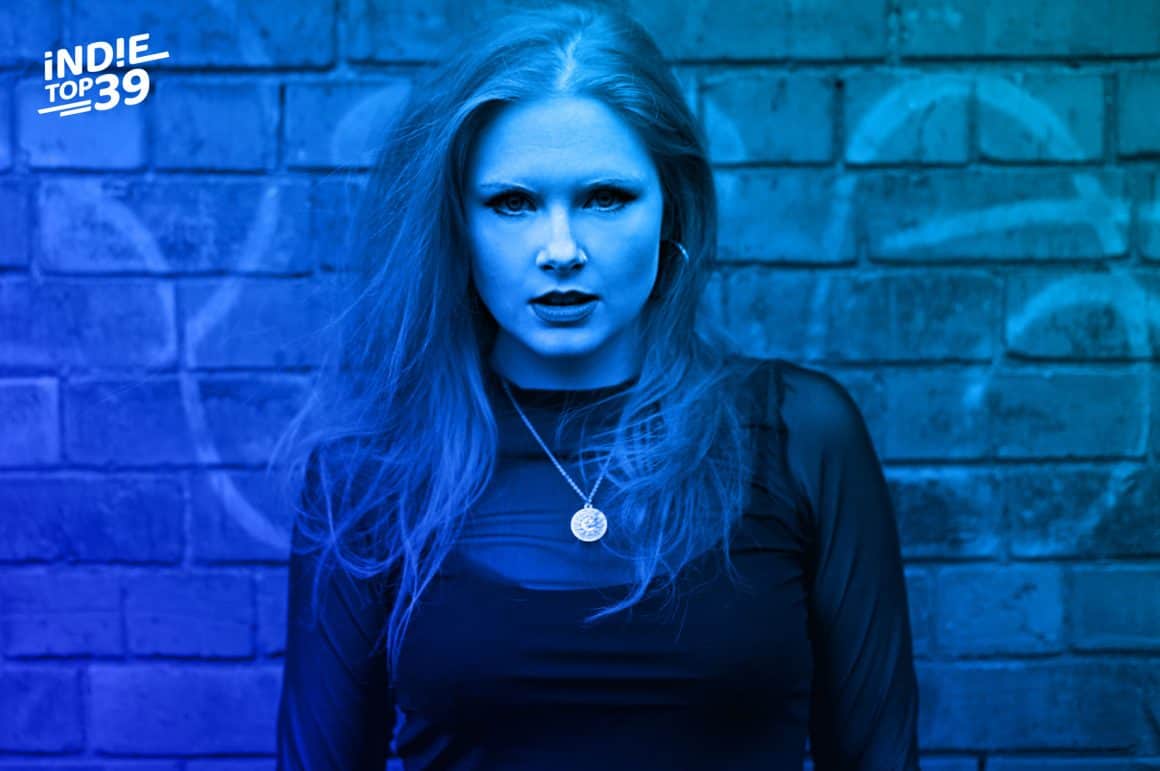 New Music Sunday » 39 Best Songs Released This Week