This Sunday in particular has a lot of exciting things going on. Not only do we have the finals for both the Euros and Copa América, but once again, we have another amazing batch of brand new tunes from independent artists.
We were absolutely spoiled for choice, when it came to the sheer diversity of moods that were laid out before us here at Indie Top 39, which made picking our top 9 for this list no easy feat. Best believe, we have a special batch for you this week, so let's jump right into it.
Holly Jade » still high
'still high' presents a contemporary musical approach than Holly Jade's debut. But it also retains that artsy feel as well.

INDIE TOP 39
Last year saw the Perth-born singer and musician Holly Jade release her debut single 'Lessons', which was closely followed by a remix from producer SHIZUO. Fast forward to the here and now in 2021, and Jade reveals her second effort. 'still high' presents a more grounded, accessible, and contemporary pop/r&b inspired approach to the more artistic indie feel of the aforementioned debut. However, we still do get a lingering essence of Holly Jade's artsy production, complete with ambient elements to really tie this track together in a glistening atmospheric ribbon. This is all completed with the final musical stamp of approval; that being Holly Jades smooth vocal performance, which perfectly compliments this type of track.
---
E.W. Harris » Bad Ghost
This new rendition of 'New Ghost' displays just how far E.W. Harris has come since he first released it.

indie top 39
It was actually through the 2016 album Mimetic Desire, that listeners first got to enjoy the sound of the E.W. Harris track that was 'Bad Ghost'. However, in 2021, we get to see a remastering of this single, which beautifully displays just how far the experimental singer, songwriter, musician, and performer has come since then. This new rendition of ' Bad Ghost' offers a plethora of other sounds (such as electronic notes and drums) to accompany the intimate acoustic framework of the original tune, and works perfectly to deepen the immersion of the whole thing. It also makes all the more clearer just how gorgeously this track flows rhythmically. There's a real level of artistry behind 'Bad Ghost' that lets us see it as nothing less than a masterpiece.
---
Guy Davis » Waste Land
'Waste Land' is an immensely intimate tune, and a great signifier that Guy Davis knows how to dish out a great range of moods.

INDIE TOP 39
'Waste Land' is the sophomore single from the independent London-based artist Guy Davis, who had presented his knack for spreading a joyfully nostalgic and festive vibe with his upbeat debut 'Late Night Laundrette'. However, with his newest single, we get to see Guy Davis strip things back a little, to present a more heart-tugging, and slow-burning melody. This type of instrumental that 'Waste Land' offers, allows Davis' vocals to truly shine. Not only does it feel as if we're in a small venue, listening to this artist in person, but we also love how americanised the track sounds too. There's no denying that 'Waste Land' is an immensely intimate tune, and a great signifier that Guy Davis knows how to dish out a versatile range of great moods.
---
Howe » K I S S I N G
Howe's sophomore single takes her creeping and moody sound one step further with a more hard-hitting demeanour.

INDIE TOP 39
'K I S S I N G' is the sophomore single release from experimental artist Howe, and follows up the slow and moody sound of her debut '(Don't call me by my) Christian Name', released in 2020. With this newest track, we are treated once again to that same kind of slow-creeping sound, which really proves to be an effective musical method that Howe is beginning to champion. However, there is also a greater sense of grittiness and hard-hitting sounds injected into this sophomore single, that really gave 'K I S S I N G' the aura of a truly gripping tune. To see such an effective sense of immersion from only the second single release, has us incredibly excited to see just how much farther this remarkably promising artist can go with her unique sound.
---
Josh Berkeley » Paradise
Josh Berkley injects his always gorgeous vocals into the soaring and soulful melody of 'Paradise'.

INDIE TOP 39
While Grenadian singer-songwriter Josh Berkeley launched his discography in 2018, with his debut album Jaina, the more recent years of 2020 and 2021 have seen a rise in both productivity and popularity for Berkeley and his unique yet accessible brand of jazzy pop. Last year saw Josh Berkeley release his sophomore album Sunday Morning, which had been surrounded by a handful of collaborations as well. But fast-forward to this week, and we have the next solo effort from the artist. We absolutely love the soaring soulfulness of this tune, and the more jazzy elements of the instrumental are implemented perfectly. This instrumental intertwines itself phenomenally with Berkeley's always gorgeous vocals, which we can't wait to hear more of.
---
Lost//Youth » Sinner
While most artists would get the ball rolling with a hard-hitting anthem, Lost//Youth boldly brings us a more mellow perspective.

INDIE TOP 39
While the alt rock band Lost//Youth are said to have formed in 2021, they have actually been releasing music since last year. However, these releases were before singer Alanna Joy moved from collaborating with the original three of Lost//Youth, to becoming their newest member. And thus, Lost//Youth are truly ready and set to get the musical ball fully rolling. Leading the way for their alt rock takeover, is the release of their new original single 'Sinner'. And while many artists would take the approach of making a hard-hitting and anthemic banger, we are delighted with how bold this band has been, in terms of taking a much more slow-paced, atmospheric, and emotive approach. We are truly excited for this amazing band to keep surprising us in the near future.
---
Steve Dennis » Lighthouse Inn
'Lighthouse Inn' presents a truly genuine sense of intimacy, which we feel is something that Steve Dennis will become a true champion of.

INDIE TOP 39
From the very moment that Steve Dennis' 'Lighthouse Inn' begins, we knew that we were in for an intimate tune that told a great story. It was one of those tracks that made us want to settle down, press play, and just take every word of it in. The beautiful blend of soft piano and echoing guitar plucks, made this song feel like the perfect kind of play for a warm morning sat on the beach, watching the sun slowly rise. In other words, this track is incredibly strong for its atmospheric merit. It is also another great example of a truly intimate tune, that makes us feel like we are physically present while Steve Dennis plays, and we reckon that this quality is something that he will be a true champion of, as he continues through his musical journey.
---
Under Starling » Purple Heights
Under Starling makes their musical 2021 more versatile, with the atmospheric and euphoric sound of 'Purple Heights'.

INDIE TOP 39
'Purple Heights' is the second single release of 2021 from the Inrish alternative rock band Under Starling. When comparing this new single, to the previously released 'Icarus' we believe that it's easy to see just how versatile and chameleonic this band's sound can be, whilst keeping the aesthetic focus on alternative rock each time. While 'Icarus' feels far more tightly tied to a familiar rock framework, 'Purple Heights' goes out of its way to bring us a more atmospheric and indie-inspired feel. We would say that this new track starts off sounding quite similar to something from The 1975, before eventually blossoming into a deep and melodically euphoric climax. We definitely feel a rapid sense of growth coming from this exciting group.
---
Zeplyn » All The King's Horses
Zeplyn veers further away from her familiar pop roots than ever before, with what is one of her most haunting and unique tracks to date.

INDIE TOP 39
With her first musical release of 2021, Hertfordshire-based artist Zeplyn takes a refreshing departure from her more contemporary and electronic pop style. In fact 'All The King's Horses' feels far more reminiscent of an intricate and emotive ballad, with Zeplyn favouring piano chords as opposed to a more pop-like production. The artist's intention behind 'All The King's Horses', was to create something that was melodically haunting. And we feel that Zeplyn has undeniably achieved exactly that. We absolutely love Zeplyn's use of vocal harmonies, as well as the subtle effects, and feel that it is one of the biggest driving forces behind this track. Although, all elements do a great job of creating one of Zeplyn's most unique tracks to date.
---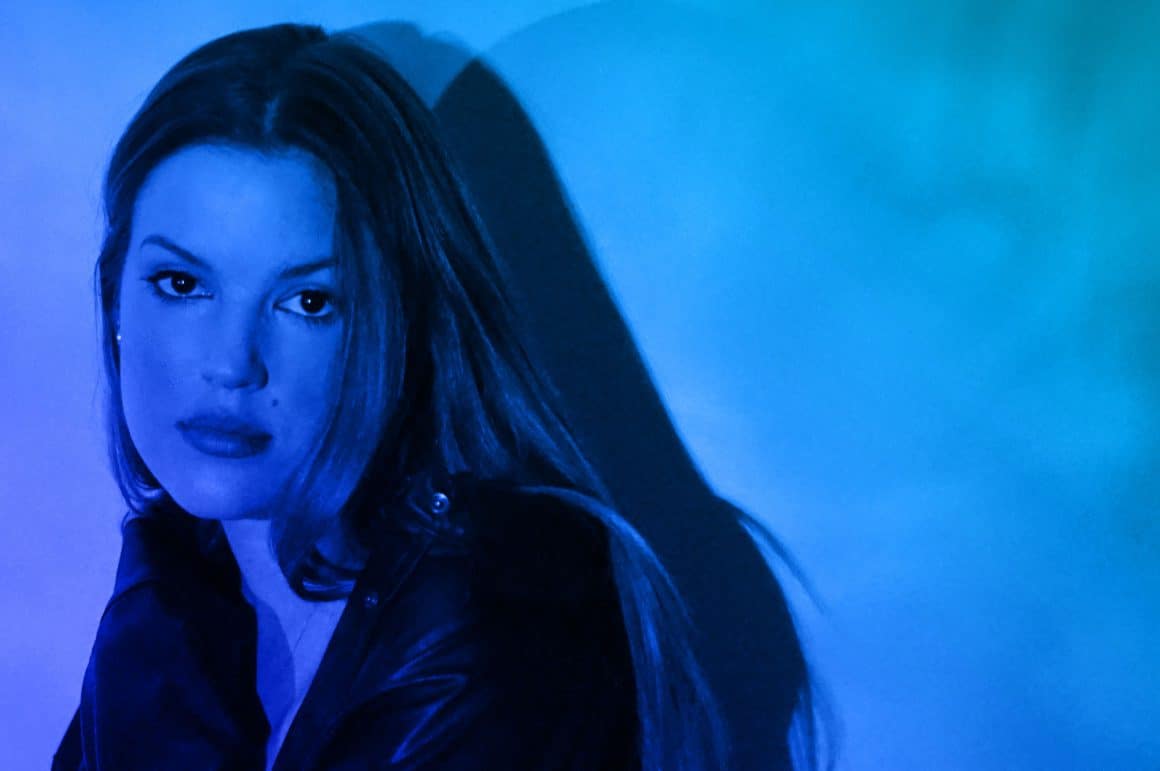 New Music Sunday » 39 Best Songs Released This Week