Tarn PK is an artist we have discovered few years ago. I have to admit that at the moment he is the only artist from New Zealand who truly got our attention. And it is always extremely rewarding to follow the journey of the musician. Seeing how they evolve is truly an incredible thing.
When I heard 'Street Noise' I was blown away. The beauty of the sound took over. We loved it so much that we already named it as the best song of the week on our New Music Sunday feature last Sunday. Don't be fooled, as even though the track starts in a rather light mood it hints a more darker tones half way through. Tarn PK mentioned that he is preparing to release an EP later in the year which will introduce a different sound.
Without further ado, I am extremely thrilled to introduce you to Tarn PK.
We've been supporting you since your release of 'Sky is Falling'. Congratulations on your recent release. Tell us about the journey until the moment 'Street Noise' saw the light of day!
It's been an interesting year of exploration since my last EP 'Monarch'. It's been a time of finding out where to go next, both in music and in my life. Over, that last year I was finishing my degree and I think this song came out of some of these life worries. It's been really exciting to stumble across this song and create a video for it, so I'm happy that it's finally coming out!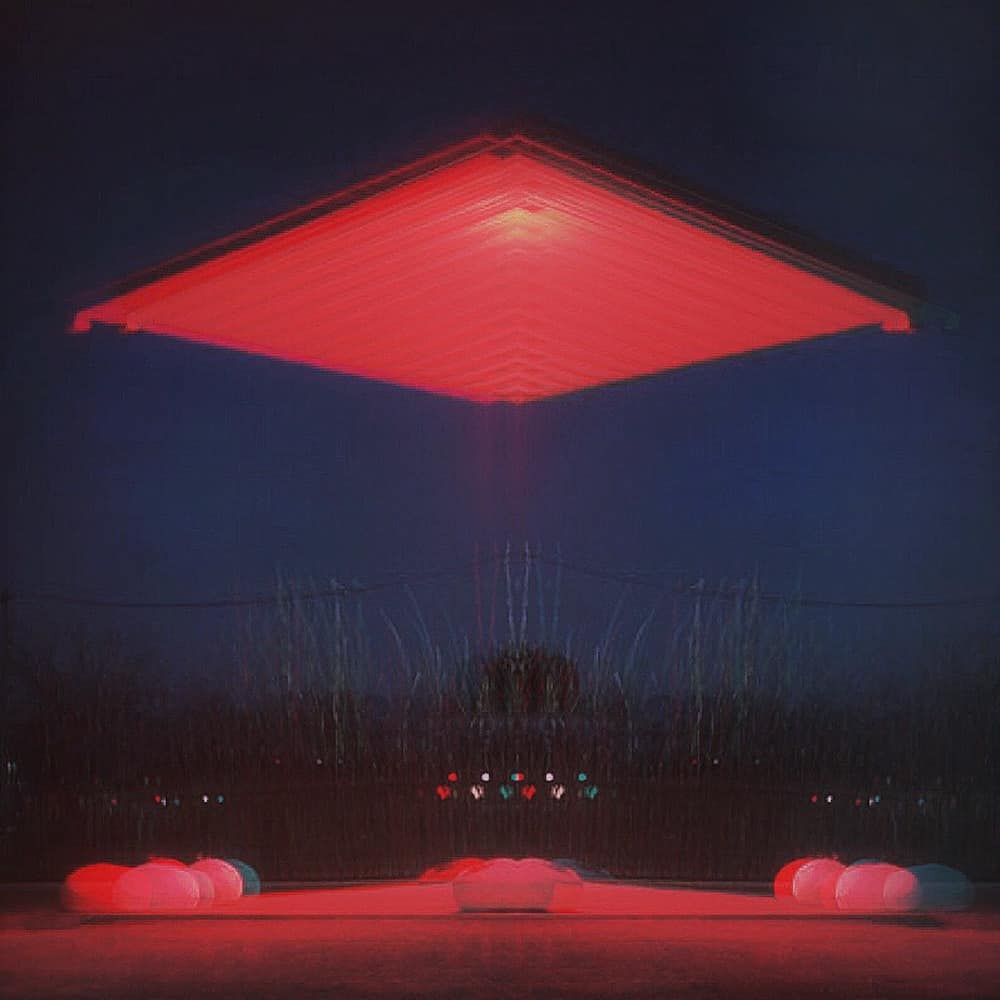 Tell us more about how 'Street Noise' was born. How did you get the inspiration for the track?
I was working on some music that was similar to my last EP but had a slightly darker edge to it. I was really inspired by combining some more bombastic elements in the music as well as having some more simple moments. Some artists who I can hear their influence in the music would be Mustafa and James Blake.
Congrats on a music video! It looks so good. I think it is fair to say that it is your first professional video. 'Daylight' had few shots looped, but this time around it looks more challenging. How did you come up with the idea for the video?
It was something I'd always wanted to try. After making the song I felt like I had hit the moment to dip my toe into the video world and create a visual companion to the song. There's a certain cinematic quality to Street Noise and this helped pull out all these ideas of things I could do for a video. I then worked with the director Lucy Hammond turning these ideas into a reality and making them look as cool as possible!
In the song you have a gorgeous line 'all that I ask was Utopia'. What does Utopia mean to you?
I think that line is about me having unrealistic expectations of the world around me and maybe asking for something that isn't necessarily all that helpful. In the song I was probably referring to a utopia to a world without worry, stress and anxiety, but also these things that can also be a useful part of being human.
As someone who's been following your journey for the last few years I have to admit that I am thrilled to see that your sound is evolving. You are adding more elements. Up until now your music had a dreamy vibe. Now even though it is still rather vibey, it has a darker shade. How did you discover this different side of you?
Thank you! It's an important aspect for me to always have my sound evolving and this felt like a natural step from my last release. I think for me it always comes from listening more broadly and going into worlds that feel unfamiliar. I wanted to create something that was calm but also hinted at frustration. I guess these were some emotions that were just trying to get out.
Tell us more about your creative process. Do you have rituals you follow or is it more of an intuitive process?
Creativity is a tricky thing and I definitely have an up and down relationship with it. As far as a process I try to make music regularly and not just when I'm struck by inspiration. When it comes to writing it's usually based around a computer, but this one started on a guitar with that main chord progression that felt special to me. It's always about finding something which triggers an emotion and from there a melody. I don't have any rituals but reckon I should make some!
When you are both a songwriter, singer and a producer it might seem like you are wearing even more hats than usual.
I think it is becoming more and more common with the accessibility of technology for people to do all three roles. I think it's good to have a base in all these skills, so that you can carry out your own vision, but it's also good to know your weaknesses and when to seek help.
Music to me is something that is such an important and amazing part of my life, but there's also more to life than music.

TARN PK
Do you have a song that when you hear, you'd be 'Damn I wish I'd written that'.
There are sooooo many. One that comes to mind would be 'Yesterday'. I love songs that are so simple but really effective and that's one of those that just hit the nail on the head.
What would you like to be remembered for?
I mean making great music, but also being a nice person, that people liked to be around.
'Street Noise' is a teaser to your upcoming EP. It's obvious that your sound is transitioning. I am curious what we can expect from the EP?
I've been wanting to make things louder. Get crazier with the sounds, and make something that feels different to what else is going on.
I've been wanting to make things louder.

TARN PK
Is there anything else you'd like to share with our audience?
Stream my songs plzzzzz! Ahaha
---
Make sure to connect with Tarn PK on Instagram » Facebook » Twitter
We added Tarn PK's 'Street Noise' to the playlist of all the artists we interviewed so far.
Don't be shy to give it a listen!