Emmrose is a young, ambitious artist who not only has University in her sights by the end of this year, but a debut album. So, just your average Uni student who happens to be a fully-fledged singer-songwriter… Her latest track, 'Afterlife' was my introduction to Emmrose and this song really got under my skin. Not only can you expect hauntingly delicate vocals, but the atmospheric mood of the track and craft of her songwriting are bound to impress. Inspired by the many toxic teenage vampire relationships currently on our screens, 'Afterlife' would be at the top of my list for the perfect soundtrack to the latest indie fantasy film. In our interview, we discuss some of the challenges this past year has brought, the importance of self-care and why 'needing' someone is so very different to 'wanting' them. Wise words from this High School Grad!
Can we talk about your latest single 'Afterlife'? That track is very atmospheric and, if I can say, a little creepy? Can you tell our readers a bit about what inspired it?
Yes! I would say it is a bit creepy! I really wanted the song to tell the story of this really toxic supernatural relationship. A lot of the fantasy tv shows and movies that I watch have this kinda plot, and I thought why not write a song about it! It was really fun playing around with darker sounding synths and all those little creepy details that make the song so much fun!
It seems you've already established yourself on the live NYC circuit. How was it not being able to perform for so long over the pandemic?
Performing live was definitely something that I missed throughout the pandemic. I had this really amazing outdoor performance last month that I was so excited about, but it got cancelled thirty minutes before I went on due to lightning storms. When everything pandemic related (including the weather) is back to normal, I will definitely start performing again.
What would you say the best and worst thing is about being an independent artist?
I love being able to create anything I want. There's no team full of people telling me what to write and what to look like. I love the freedom of it all. The worst bit of being independent is the lack of public exposure, and how it's all up to the artist and the social media algorithms to find success.
How did your collaboration with Richard Orofino come about? Do you plan on working more together?
We collabed at first because of a sync licensing company we both work for! It was honestly a dream working with him. He's so creative and talented, and I just think he has this overall great energy. We've worked on a few songs since, and I can't wait to share them with the world.
It sounds as if you might have had a lot to deal with this year already. Do you want to share any of that experience?
Sure! It's been really stressful graduating high school, recording an album, and helping my mom recover from a serious illness. I tried to keep a positive outlook and support the people I care about through it all.
Managing my anxiety is always my number one priority.

emmrose
Is self-care important to you? What's something that you find helps keep you grounded?
Oh my gosh, absolutely. The first thing I always try to do is get a full night's rest. Then in the mornings, I like to write down all the things I need to do that day, it really keeps my mind focused and honestly help with the stress. Managing my anxiety is always my number one priority. At night I like to read and do my skincare routine, it really helps me unwind.
Your voice is so delicate and somehow makes for even more powerful songwriting. Can you share some of your influences?
Yes! I love the powerful voices of Florence + The Machine, Fiona Apple, Clairo, and Lorde have some really amazing quieter songs, but they can really convey so much emotion in the way they sing their music.
My songwriting career was this giant secret

Emmrose
What are some of the things you're taking away from your experience of lockdown?
I think I gained a ton of confidence in my life as a whole. I used to think my songwriting career was this giant secret I had to hide away from my friends, but now I fully embrace it.
If you could support one artist on tour, who would it be?
I would love to see Clairo perform her new album on tour. I think it would be a really chill time. I'd love to open for her too!
There needs to be a boundary in every relationship between 'wanting' and 'needing'.

emmrose
Going back to your track 'Afterlife', what are some of your alarm bell signs for avoiding such a toxic relationship?
I think there are certain levels of 'needing' someone that can be pretty toxic. Like if you enjoy your partner's company, that's great! But if it gets to such a level where you can't live without them to a dangerous degree, that can be a bad situation. I just think there needs to be a boundary in every relationship between 'wanting' and 'needing'.
You've already released a fair bit of music, but what are some of your hopes and dreams for 2021 and beyond?
I can't wait to start University! Release my album! Travel again! There's just so much, honestly. I want to spend the rest of 2021 growing my career, and to keep writing music.
Feel free to share anything else with our audience:
In Fall 2021, get ready for my debut album, "Thorns"! I'm just so excited for you all to hear it!
Make sure to connect with Emmrose on Facebook » Instagram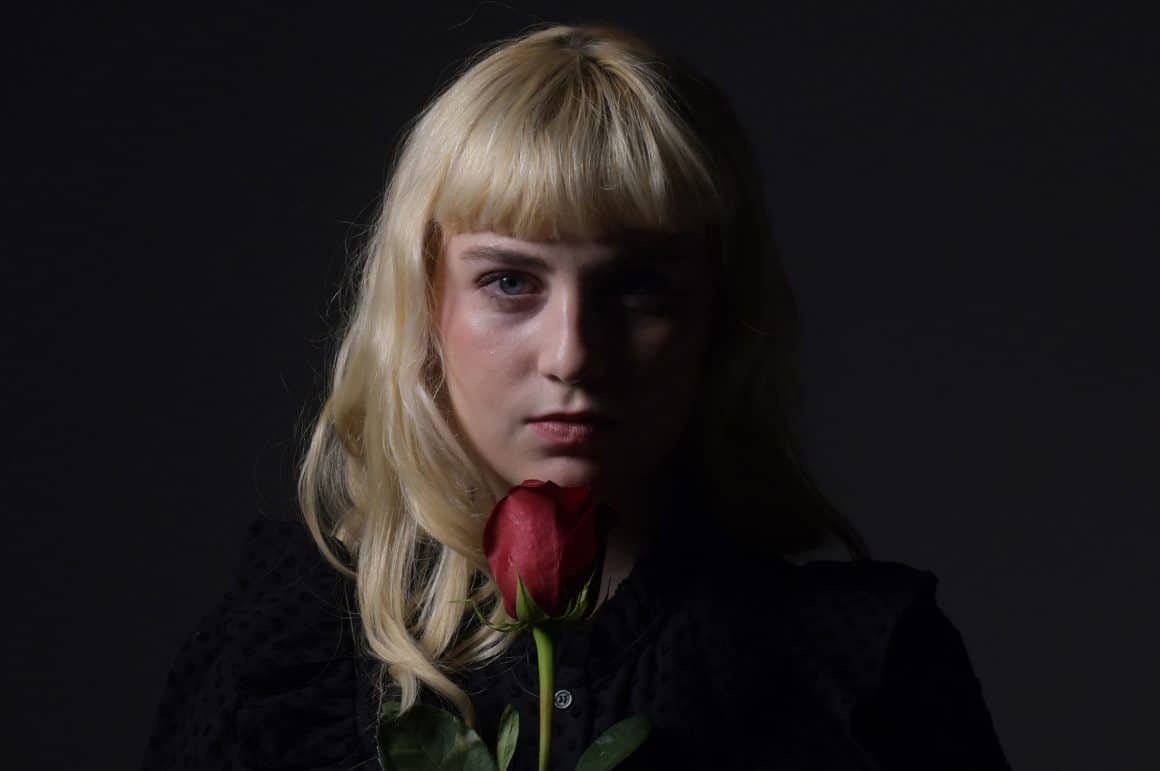 ---
Introducing » Artists We Interviewed