Blake Anthony Robson is a London-based multi-instrumentalist who stole our hearts the moment we first heard 'Don't Run at Night'. Just before the new year, he released another killer tune called 'Bound Together', and a few days ago, dropped his entire full-length album! We were so excited when he agreed to be interviewed by us, and talk to us about the ups and downs of being an independent musician, why he loved the new Beatles documentary, and what success in the industry would look like for him. Please welcome Blake Anthony Robson.
Hello and welcome Blake! We're extremely excited to introduce you (again) to our audience today! So, as you know, I fell pretty hard for your single, 'Don't Run at Night', but I know that your musical journey started many years ago. What has led you to where you are now musically?
I have tried lots of different styles over the years but they were mostly rooted in rock, blues, folk. I still like to write in those areas but 2 years ago I started experimenting with a keyboard and digital software and it opened up a whole new world for me so now I kind of have two styles. One in the rock/folk and one more Indie/electronica.
Staying with 'Don't Run at Night', the track currently has over 30,000 plays on Spotify! How does it make you feel to know that so many people have been listening to your music?
Yeah, it feels good to know that your music is being heard by folks across the globe but I'm greedy for more. The main reason for that is that it's soooo difficult to make any money in this game that you need to have around one million listeners just to cover your rent.
Like many musicians, this is the only thing I've ever really wanted to do and it would be my eternal joy to be able to do this thing full time.

blake anthony robson
At the end of last year, you released 'Bound Together', and I know that it's the last track that you'll be sharing from your forthcoming full-length album. What can we expect from Your Makers?
I released 9 out of the 10 tracks from the album already. Times have changed and independent artists in a position such as myself need to change and adapt with the zeitgeist, hopefully without sacrificing any artistic integrity. I think it's better to release little and often than to just dump a whole album and then expect it to get the response you're hoping for. You have to work a bit harder than that.
What do you love most about being an independent musician? And on the flip side of that, what would you say have been some of the biggest challenges that you've faced so far?
Being independent means I can do whatever I like and one advantage is whenever I like. I can write, record, mix, master and release a song in the space of one month occasionally and it's good to get more of an instant reaction to a song. A bit like a comedian telling a joke on stage. The downside, which is the hardest thing I think, is getting enough exposure to fans. Getting airplay on the bigger radio stations. Something like that I think can skyrocket your fan base. Being unsigned seems like it's almost impossible to reach those bigger stations.
I know that acts like The Strokes, Father John Misty, The Beatles, and Johnny Cash are huge influences for you, but is there anybody else that you would credit, or give a shout-out to, for helping shape your overall musical soundscape? Who did you grow up listening to?
In my younger days, I was listening to a lot of The White Stripes and Kings of Leon and my music at the time quite heavily reflected that.
I started listening to more soundscape music as I got older and more experimental and electronic music. I was more idiotic and narrow-minded in my younger years and didn't appreciate that kind of music. The Kid A album, for example, I thought was awful when it came out but I can now appreciate what they were trying to do. I'm a late developer.
We're always intrigued with artists creative processes, and how they take an idea and transform it into a finished product. Could you tell us a bit about your creative process?
Honestly, no not really. It's not something I've ever thought too much about. I just do what works for me. Having seen the new Beatles documentary Get Back, I found that incredibly inspiring. Seeing how relaxed and unpretentious they are in their approach and how being that way unhindered them so they can just get on with writing brilliant songs. I was more concerned about what other people thought when I was younger and my writing was perhaps less free.
I care less what people think now and do what I like for myself and just hope that it's not only me that likes it.

blake anthony robson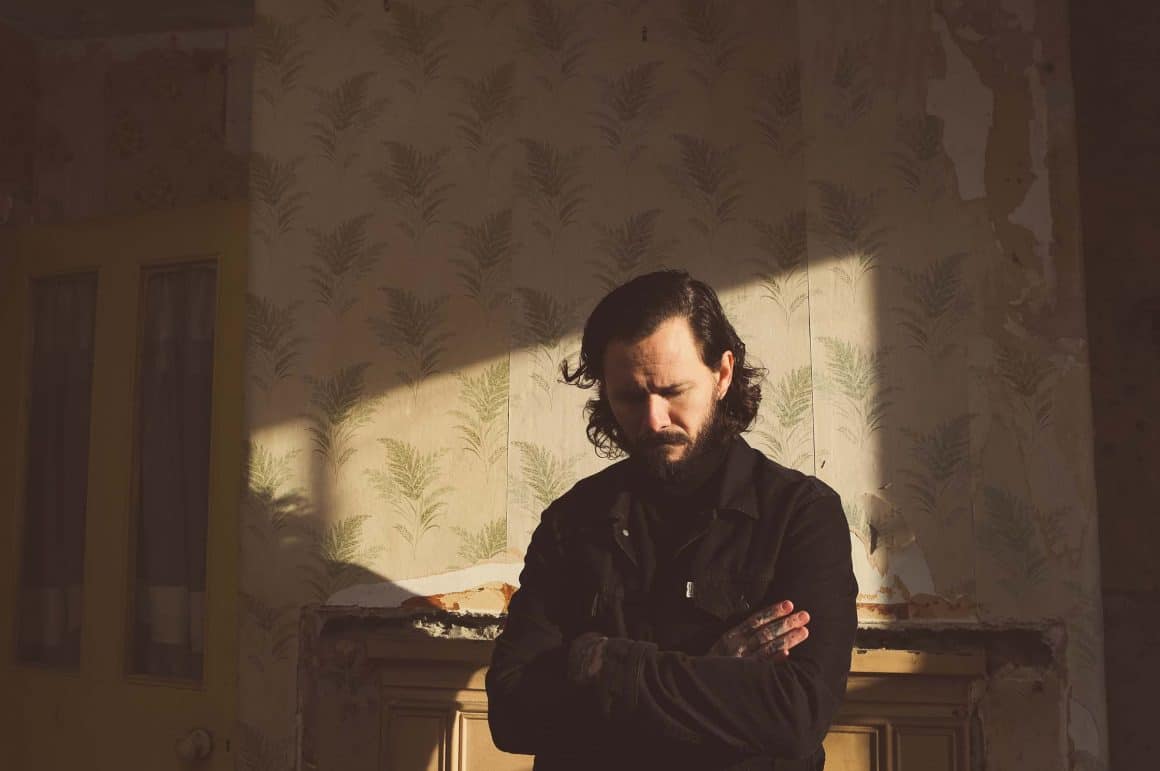 So I did a little digging and came across your cover of Arcade Fire's 'Crown of Love' on YouTube. It's truly beautiful! What drew you to 'Crown of Love'?
Oh, thanks. I have been a fan of Arcade Fire for quite a while and it was when I heard my old bass player Charlie playing it on his acoustic guitar that it really stood out how beautiful the song was to me when stripped down so I thought I'd give it a go myself.
OK, Blake – desert island time! You're allowed to grab 3 albums before being stranded on an island. Which do you choose?
Hmmm..very tough. One would have to be a Beatles album for sure. Perhaps the White Album.
The second would be White Blood Cells by White Stripes as I think that's what got me playing.
The third would be…The Rise and Fall of Ziggy Stardust and the Spiders from Mars
What would being successful in the music industry look like to you? And similarly, what are your overall thoughts on the current state of the industry?
For me, success would mean that writing, recording and performing full time could be a way just to simply pay the bills and get by. To be able to dedicate all my working hours to it rather than the limited time you get whilst holding down a job that your heart isn't in.
It feels like the current state of the industry is completely fucked. If you missed out on the CD generation, it's so difficult to make money from it. I try to keep plugging away in the hope something will happen and that I could someday make some money from it but I'm probably just in a state of denial. It goes without saying that Spotify does not pay enough. At 100th of a penny per play, it's a joke. YouTube receive content from us mugs for free and we get nothing unless we're extremely well known or popular.
When you're not busy creating new music, what keeps you busy and what do you enjoy doing? Walk us through a non-musical-day in the life of Blake Anthony Robson.
I love to make the artwork for my music and also the videos as well so most of my free time is tied to my music. Other than that, I like nothing more than a good long hike in the country to clear my mind.
I love watching sci-fi, playing computer games, getting drunk and I very much miss seeing all of my friends.
You're allowed to collaborate with one musician or band. Who do you choose?
It would be cool to do something with someone like Hans Zimmer. Who knows what would come out of that.
What does your musical future look like?
I am currently rehearsing with a new band to get a live show together and get back out there. I also have two albums coming out this year and I've already started work on another.
I've realised that playing the lottery isn't a career plan so I'm just going to have to make my own luck!!

blake anthony robson
Make sure to connect with Blake Anthony Robson  on Facebook » Instagram
---
We added Blake Anthony Robson, to the playlist of all the artists we interviewed so far. Don't be shy to give it a listen!