Bay Bryan seems to have lived many, varied lives already. Hailing from US soil, hopping across the pond to sunny Glasgow to study musical theatre, falling in love, living in NYC, getting 'gonged off' a comedy stage and finally settling into life as a happily married musician in the bustling, cultural hub of Manchester, England. It's no wonder that this multitalented and hugely driven artist has chosen to kick off their career with a debut solo album, they have a lot to say. In our interview, Bay has shown a willingness to share and help us uncover their story so far. With the release of 'Sticky Shadows' marking the first of a string of singles from their album 'The Meadow' there's already a very good indication of what to expect. Stunning visuals, languid songwriting and highly crafted arrangements are bound to get your ears pricked up, and I for one can't wait to hear more.
So, your debut album is coming out this year! That's a pretty landmark body of work for a debut artist to be kicking off with. What inspired you to release in 2021?
It's probably the most cliche answer to be honest, but here goes – It just feels like the right time!
Yes, It is definitely a BIG undertaking and in hindsight it's probably not the best business decision to release such a large project at this point in my career. BUT, my gut has steered me thus far and honestly, even though it's been a massive challenge, things have continued to fall into place in this beautifully synchronistic way. I'm definitely experiencing an "it's meant to be" moment right now.
Tell us a bit about your musical journey so far? When did you first start songwriting and when did things 'get serious'?
I started writing songs on my family's upright piano,a 'story & clark', when I was about 10. I remember turning off all the lights except for the banker's lamp that sat above me shining down like a spotlight. It was very much this magical space that I escaped and entered into – and I definitely imagined I was performing for thousands ha! Even then, it was very serious to me. But it was also this very private thing. And so, the process of going from my childhood piano to performing my music for others has been a long and winding road, one that I'm very grateful for, and one that has definitely made me who I am.
I came to Manchester by way of a chance lovers-meeting in Glasgow.

bay bryan
A little YouTube deep-dive revealed that you moved to Manchester to be with your husband and had also spent some time studying in Scotland, is that right? How's life been here in the U.K and what's the best thing about being an indie artist in Manchester?
I love that you took that deep dive, thanks for that.
You've absolutely got that right. I came to Manchester by way of a chance lovers-meeting in Glasgow (while studying there). Then upon graduation, we entered into a 4-year long-distance relationship (me in NYC, him in Scotland), before finally getting married, making my existence in Manchester possible. And it's all thanks to 'Single Ladies' by Beyonce. But that's a story for another time…
I've lived in Manchester for nearly 4 years now and it's very much my home. I could do with a bit more sunshine of course but hey, the city makes up for it with the quality of its inhabitants. There's a tremendous amount of talent in this town and I am honoured to be a part of this buzzing (pardon the pun) scene.
I would say the best thing about being an indie artist in Manchester is that it's a very supportive and uplifting community, and it's a good size, too. You feel like you know all the things going on and then something new surprises you: a new venue; a new band to check out, all that jazz.
The music video for 'Sticky Shadows' is totally mesmerising. What inspired it and where did the stellar choreography talent come from?
Thank you so much, I'm really glad that you feel this way!
I thought of a lot of different ways a music video for "Sticky Shadows" could go but when it came down to it, I just wanted to dance. Luckily, the choreography sort of found itself as I was dancing in my living room. I wanted to keep it flowy and true to me while still feeling intentional.

Funnily enough though, to get that dreamy effect, we had to film it at double-speed so that when you slow the video down to 25fps (or whatever it is) it has this 'realtime' look that also looks slow motion. It was a total blast to film but I will say, I definitely got my cardio workout that day – dancing at double speed is a task!
I got gonged off stage before the 5-minute mark thus ending my comedy career.

bay bryan
You seem to be a seasoned live performer and well embedded into the Manchester scene. Can you share any memorable gig moments with us?
I actually trained in Musical Theatre (in Scotland), which is very fitting as you may have gathered I'm quite a theatrical person. And in 2015, while living in NYC, I started to write and perform my own solo shows that combine a lot of different performative elements (original music, spoken-word, farcical movement, sock puppets, etc) to tell a story or explore a topic.

One of my favourite moments was performing my solo show "Growing Into My Beard," in the downstairs restaurant space at the ABode Hotel in Manchester – I love taking unconventional spaces and turning them into play areas. It was a magical night where I was able to share a more dramatic side of myself with my music tribe in Manchester, who had previously only known me as a singer/songwriter.
Actually, you know what, I did try stand up comedy for like a week. It was terrifying but I'm glad I did it –I'm of the mind that if there's something you want to do, even if the thought of it freaks you the f$#k out, do it! I managed to "beat the frog" at Frog & Bucket, as in, I survived for 5 minutes without being voted off-stage. It was a blur, I was just trying anything I could to distract the audience for long enough and it worked! But alas, I did not survive the 5 minutes at the Comedy Store – I got gonged off stage before the 5-minute mark thus ending my comedy career… Comeback story anyone? We'll see XD
My mom trained quite seriously as a ballet dancer before discovering that she wanted to become a doctor, so I think I get it from her. That being said, apparently my dad's dad used to teach ballroom in his spare time, so could be from his side as well. I've always loved dancing and I remember I used to learn choreographies off of music videos and films. I can still do Beyonce "Single Ladies," I am proud to say!
The song represents this desire to break free from the heaviness.

bay bryan
What does 'sticky shadows', as a lyric, mean to you?
Sticky Shadows as a lyric is probably best equated to a feeling of darkness, of heaviness if that makes sense? I have always been a very outgoing and silly person, but then at times withdrawn, brooding, and melancholy. I think the song represents this desire to break free from the heaviness, to be free of anything not easy. It's a bit naive really, but then I've always enjoyed getting lost in the "what-ifs" and "if I were a bird I would…"
In the context of the album, it's the fourth song out of 11 and marks a specific point in the journey that I go on in this dreamy meadow space, where I feel the desire to fly but I've not yet made the decision to do so.
On your YouTube, you share covers of The Staves and Laura Marling. What would a Bryan x Marling x Stavely-Taylor collab look like?
Oh my goodness what a dream, I can't help but smile imagining that. I think it would be very vocally led, loads of tight-knit harmonies and magic. I respect both Laura Marling and The Staves so much in terms of their voices, songwriting, chord progressions and melodies, everything to be honest. It would be an other-worldly honour to collab with them.
Being such an engaged musician on the live scene, what's it been like not being able to perform live for so long?
It was definitely a massive change for me. I missed the community for sure, but to be honest, the change was needed in a way. If you haven't gathered already, I'm all over the place. Before lockdown I was doing way more than I probably should have been. And now that the lockdown is easing, I'm moving back in that direction.

It's been really amazing to perform again though. I recently played at The Whiskey Jar in the northern quarter and it felt so SO good to be in a room with people, to be hearing live music, and to be sharing what I've been working on over lockdown.

Have you made any self-discoveries or realisations over the course of the pandemic?
That I'm very lucky. I'm very privileged to say that when the pandemic hit, I was able to shift my focus almost entirely into making this album. And, if things were "normal," I don't think I would have been able to drag orchestral musicians from the BBC Philharmonic and Halle Orchestras into the studio if they were at work full-time. So many amazing people have helped elevate this album. I'm so thankful and proud.
I think I also realised just how much noise was in my life, and so my priorities shifted a bit. I'm less concerned about being successful or doing things "right." I'm now more interested in making art in my own way and then sharing it. And finding a healthy cycle of doing so, giving it my best but not holding on for too long, letting it go and moving on to the next thing when the time is right.

I'm also just very blessed to say that my family and friends are all well. I feel very lucky indeed.
I hope they become immersed in my daydream.

bay bryan
Returning to your album, what do you hope listeners will get out of 'The Meadow'?
When someone listens to 'The Meadow' album, I hope they become immersed in my daydream – a comfortably enclosed safe space, soaked by the golden sun of a perfect summer day that will never end. It's the honest joy that I find in my ongoing reverie. It's my melancholy and feelings of isolation. It's my acknowledgement that I no longer belong in the meadow and the inner turmoil that that brings. And it's my biggest hurdle to overcome —am I even capable of leaving?

And I hope that the listener gets a release of some sort. Especially if they are going through some sort of transition in their life, whether it's a career change, a breakup, or whatever, I hope they can find some catharsis. And that it might act as a catalyst for them, to know that they might be ready to take the necessary steps to move on from where they've been and toward where they are meant to go.
Are there any other Mancunian indie artists you suggest we take a listen to?
Honestly there are loads! If you haven't heard LYZA, she is an amazing singer/songwriter. If you like Nick Drake, you should listen to Ryan Buxton – he's got such a wonderful style that I just love. Ellysse Mason, Alina Ly, Robbie Cavanagh, Joe McAdam, The Deep Blue, Quiet Houses, Izzie Walsh, Jamie Ferguson, George Fell, Run Remedy, Chris Tavener, Mike Dignam, Elmo Ashley-Kelly, Danny Addison, Jon Coley…ugh there are honestly so many. I know I'm failing my peers by not just listing everyone! There's a spotify playlist you should check out that showcases the Manchester singer/songwriter scene brilliantly: it's called "Acoustic Manchester"
With it being such a landmark musical year for you, where would you like to be by the end of 2021?
By the end of 2021, I would like for this album to have reached the right ears meant to hear it. And I would love to get all the musicians I worked with onto a stage and put on an awesome Manchester show.

I hope I will have made a difference in someone's life, someone that really needed to hear my music. And that in 2022 I can tour this album across the UK and really get to know the people that resonate with it and with my music.
Feel free to share anything else you'd like to, with our audience:
I would like to say thanks for taking the time to get to know me a bit, and for listening to my song. I really hope you like it. I can't wait to share the rest of the album with you!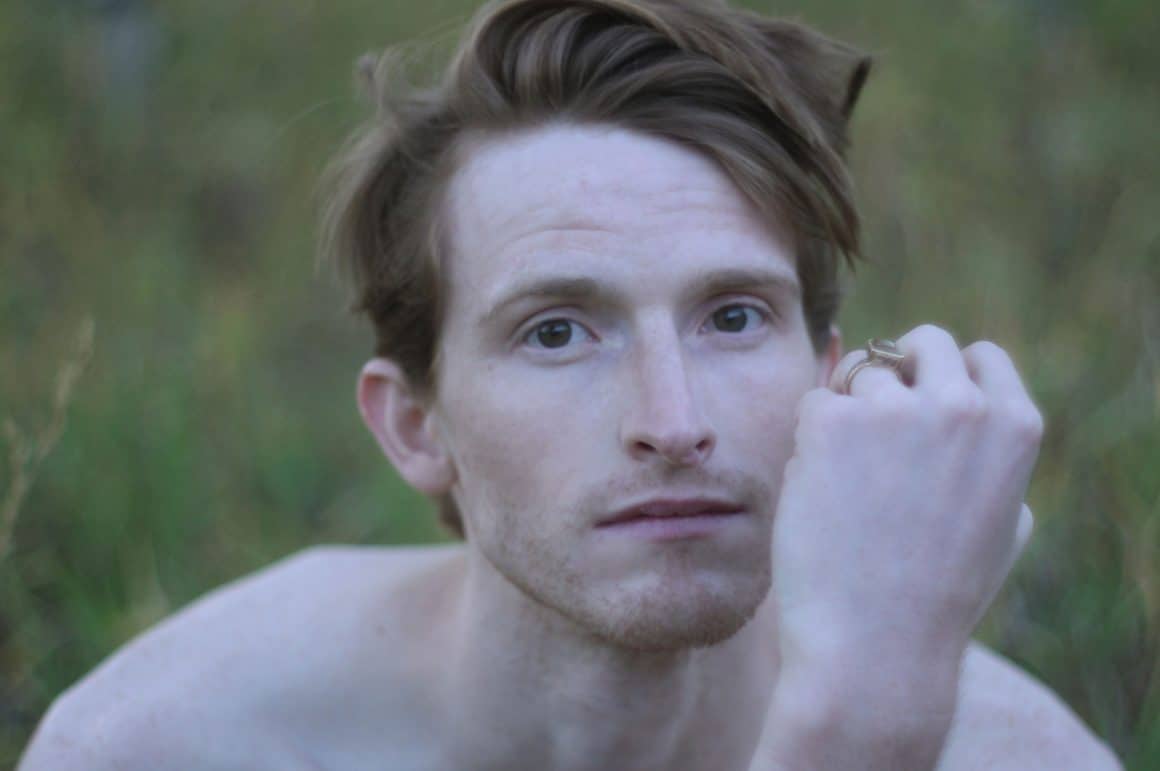 ---
Introducing » Artists We Interviewed