Roos Meijer has one of the purest and most powerful voices I've ever had the pleasure of listening to. It has been a delight getting to learn a bit more about this special artist in our interview. Taking inspiration from genres such as Arabic and Turkish folk music as well as indie-folk bands such as Big Red Machine, the resultant sound is compelling. Meijer will shortly be releasing her debut album which is based around the tales of different people and change-makers. Her passion for social change and shining a light on important issues, and people, is a testament to the depth of her music. This Dutch artist is a master at creating intimacy and impact throughout her work and I urge you to take a listen! Look out for her gorgeous new track 'To Be Free', out tomorrow.
You have showered us in three delicious singles this year, and there's an album on the way! For those who don't know you, can you share a little about you and your music?
Of course! My name is Roos Meijer and I am an alt-folk artist. I aim to highlight societal issues and themes in my music and lend my music to unheard stories of people from all over the world. My debut EP 'Maktub' (2018) was inspired by refugees whom I met, and my upcoming debut album 'Why Don't We Give It A Try?' (2021) was inspired by 'changemakers'. I draw inspiration from a variety of genres, including folk, classical, indie-rock and Arabic music, and with this combination, I try to bridge many rivers of the musical landscape to lead my listeners to new pastures.
What's something you've learned from collaborating with activists such as Zaïre Krieger?
It has been incredibly inspiring to hear the stories of these amazing people. I tend to feel quite overwhelmed and hopeless when thinking of the state of the world, but these changemakers planted a seed of hope within me. Besides the fact that they inspired me with their life stories, the whole process was something completely new to me and it really pushed me into directions that I'd never been before. Searching for ways to tell someone else's story was challenging, but also really rewarding. I've always asked the person who the song was about to give their honest opinion, and everyone told me they felt really seen and represented. I'm grateful to present their stories in music and hopefully inspire many people with it.
Being completely independent makes me feel so free.

roos meijer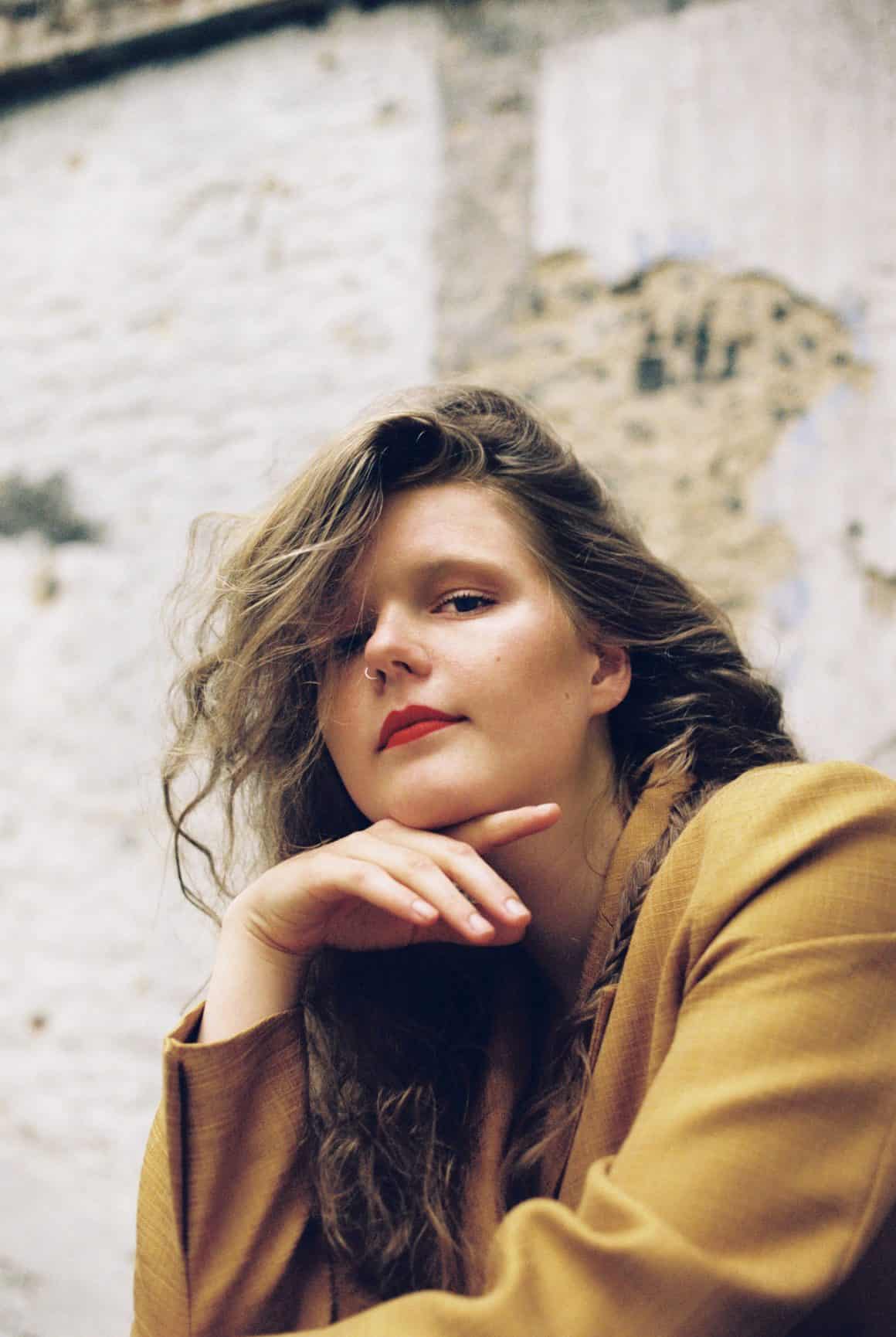 What does it feel like to be balancing music and creativity between your duo Maida Rose and your solo releases as Roos Meijer?
It can definitely be challenging, especially dividing my time and mental space, but it is also so fulfilling. I love the variety. With my solo project, I never write about myself, and I am always connecting my passion with societal causes to music. I like to keep everything acoustic, raw and intimate. Everything in this project is done completely by myself; writing the music, the creative direction, the management etc. Being completely independent makes me feel so free and it is super educational. Maida Rose is my band with my best friend Javièr, and that is such a different experience. Being able to brainstorm about things with someone, write together and build a career together is so beautiful. There is no other person that I would've wanted to do this with other than Javièr; we are such a good match. Musically, this is the project that is autobiographical; it is where I try to process my deepest emotions. To do this with your best friend is magical; it creates a safe space wherein I can experiment and explore how I feel and how I would like to share this. I think that is why the music has this intimate atmosphere. I know life would probably be easier if I'd chosen one of them, but having both my solo project and Maida Rose in my life makes me feel complete.
How have you dealt with the past year or so? Has there been any shift in your psyche since the world shut down for a while?
I've had my ups and downs. In general, I am very aware of how privileged I am and I am really grateful to have had a comfortable home during the lockdowns and to have my loved ones and myself in good health. But mentally it has definitely been hard, because of the influence of the covid measures on (live) music. This summer, when a lot of festivals and shows got cancelled again in the Netherlands, it hit hard. I see that all my friends who are musicians are going through an extremely difficult time because it is really hard to not be able to pursue your passion and to lose perspective. But we will get through it and fortunately, it is a blessing to always be able to write. I think the world will have a lot of albums coming out in 2022 🙂
Releasing an album is quite an accomplishment for any artist. How does it feel to be on the brink of sharing your debut album with the world?
I have a lot of butterflies in my stomach when thinking about the album coming out, and I'm not sure if it's nerves or excitement. Or maybe it's both. I am really proud of this album and can't wait to share it with the world, but it definitely is nerve-wracking as well. It is my first full album coming out ever so it definitely is a huge milestone for me. Can't wait to hold the vinyl for the first time…

Can you share any highlights or anything about the process of creating such a large body of work?
I wrote most of the songs over a period of six months, in which I also did research and interviewed the eight changemakers. The writing and the creating of the demos were done all by myself, and when I finished that I started to work on the songs with my co-producer Doris Veldman. Because every song told the story of a different person, I wanted to amplify this idea in the instrumentation as well. Therefore, I asked a variety of musicians for each song. This way, the sound world of every story is a bit different as well. We recorded a lot in Doris' little home studio, and we also recorded quite a few instruments at the home of the person we were recording. This happened over a period of a few months, and at a certain point I felt quite overwhelmed because we were working on so many songs at the same time, but somehow it all worked out in the end! Doris and I spent so much time together, just the two of us, and it was such a pleasure creating this album with her. I definitely had to get used to the fact that we weren't seeing each other on a daily basis anymore after finishing the album.
You mention that your music draws on an incredibly diverse genre of sounds, including Arabic and indie-rock music. Can you give us some recommendations?
Well of course! I am a huge fan of a Turkish folk artist called Selda, who has written many great protest songs. Furthermore, I am in awe of Fairuz, a very famous singer from Lebanon who touches my heart every time she sings. Another singer whom I love is called Linda Perhacs, who spent her life working as a dental assistant, and somehow ended up writing and releasing an iconic folk album. Oh and Big Red Machine just released a new album last week and it has blown my mind. Anaïs Mitchell is one of my favourite artists and she collaborated on three of the songs, which made me so happy. If you haven't heard it yet, go check out that album (and if you don't know Anaïs Mitchell, check out her album/folk opera 'Hadestown'!).
What's been something you're proud of in your creative endeavours? (Other than making an album…)
In autumn of 2019, I started co-writing with, and, for other artists. It had been a secret dream of mine for years, but somehow I never had the courage to start. Once I moved to London that fall, I started reaching out to people and I have been co-writing ever since. There is something so magical to me when you succeed in bringing out the best of an artist and making them proud of their own music. I've had a few co-writes where the artist told me that writing with me they felt like they managed to find their own artistic voice for the first time, and that is something that I am very proud of.
Music was meant for me

rooos meijer
What drew you to follow a creative path? Has music always been something you saw yourself doing?
My parents are both classical musicians and even though I have been writing songs since I was six years old, I never thought that I could do it professionally because the standard/career path for classical musicians is very different than for 'pop' artists. I didn't start playing guitar until I was about 14 years old, and I think I didn't start singing 'seriously' until I was 17 or 18, and for classical music that is way too late. But when I finished high school I realised that I spent all my teenage years writing songs and dreaming about being a musician, so I decided to take a gap year and focus on music completely. From then on I never went back; music was meant for me.
What book, film or TED talk do you think we should check out and why?
Oh, there are so many! I am a total book nerd so it's hard to choose. A few of my favourites are 'The Prophet' by Khalil Gibran, 'A Thousand Splendid Suns' by Khaled Hosseini (which is extra heartbreaking to read now, due to the current situation in Afghanistan), 'Demian' by Herman Hesse and 'Ocean Sea' by Allessandro Barrico. A few films that I love are 'Jeux d'enfants', 'J'ai Tué Ma Mère', 'Portrait de la jeune fille en feu' and Donnie Darko (favourite movie ever). I also really enjoy Eric Rohmer movies. Last week I went to the cinema and I saw the movie 'Druk', which was also magnificent. If that is still in the cinema whenever you read this, I'd recommend going! Oh and finally, a really intense documentary but an absolute must-see: 'For Sama'; a documentary on the war in Syria. I could continue endlessly but I won't 🙂
What's the music scene like in the Netherlands? Any cool dutch artists we should check out?
We have a cute little music scene over here! Many great artists, and quite a variety as well. If you want to check out an artist who sings in Dutch I would recommend Eefje de Visser. I am normally not into music sang in Dutch, but for her, I make an exception; she has made gorgeous albums. Furthermore, I can recommend indie-folk artist 'la loye', who makes stunning music which fans of The National, Adrienne Lenker and Big Red Machine will love, and 'Silver Lake'; an upcoming band who I think sound like Alex Turner and Lana Del Rey had a baby together. They don't have any music out yet but I recommend following them on socials so you're the first one to discover this gem.
If you could wave a magic wand, what would be a dream of yours for your inner artist? (Think big, it's a magic wand after all!)
That is a lovely question. I would love to be able to play every instrument that I touch, so I can translate everything that I hear in my head immediately. Sometimes I can get stuck in my creative process because I am not able to play what I hear (quick enough). Also, I think writing with different instruments really helps to spark the creative mind, so I'd love to get instruments involved that are less conventional.
Make sure to connect with Roos Meijer on Facebook » Instagram