With the release of their debut EP, What Happens to Friendships?, Sydney based indie four-piece, Grids & Dots, have created a warm and inviting sound that will appeal to a wide audience of listeners.
Recorded at Hercules Street Studios in their hometown, Grids & Dots were able to work with ARIA award winning producer, Wayne Connolly, resulting in an EP that the band are immensely proud of. And rightfully so! It's a beautiful blend of dream-pop, melodic shoegaze and just superb songwriting all round.
'Dishes and Days' gets the EP underway with a song so nostalgic and mellow, it feels like you've heard it before. Hazy guitar riffs and chilled drums are the order of the day, creating a spacy and ethereal mood. The splendid vocal harmonies between Daniel Handaru and Carmen Minkus are another highlight of the track.
'The Great Divide' immediately stands out to me on first listen. Grids & Dots have been able to find the perfect balance between simple, feel-good melodies and the more experimental aspects of their sound, whilst always maintaining that warm and cozy feeling throughout.
The EP's third track is the most recent single from the band. 'City Skies' is yet another expertly crafted dream-pop tune, with catchy refrains and introspective, thoughtful lyrics. ""You get further away,"" sing the talented vocalists, ""but your shadows stretch so far.""
'What happens to friendships in Winter?' is a melancholic, downbeat song that allows us to experience the vocal prowess of Carmen Minkus on her own. Agile and charming in her delivery, Minkus tells a despondent tale about starting over and trying to find some excitement in life. ""I guess there's nothing left to chase when hearts are deaf,"" proclaims the singer. Moving strings add the perfect dynamic, and help create the pensive yet powerful atmosphere.
'Suzy Says' and 'Someone Mentioned Today' continue the dreamy and melodic nature of the EP. 'Suzy Says' is beautifully constructed, with a breezy and airy feel to it, while 'Someone Mentioned Today' has a serious nostalgic and reflective vibe.
What Happens to Friendships? closes out with 'Hazey Jane,' a poignant and impressive cover of Nick Drake's classic tune. In under 27 minutes, Grids & Dots have managed to perfectly showcase what they're all about – and it's exciting to realise that this is just the beginning.
Make sure to connect Grids & Dots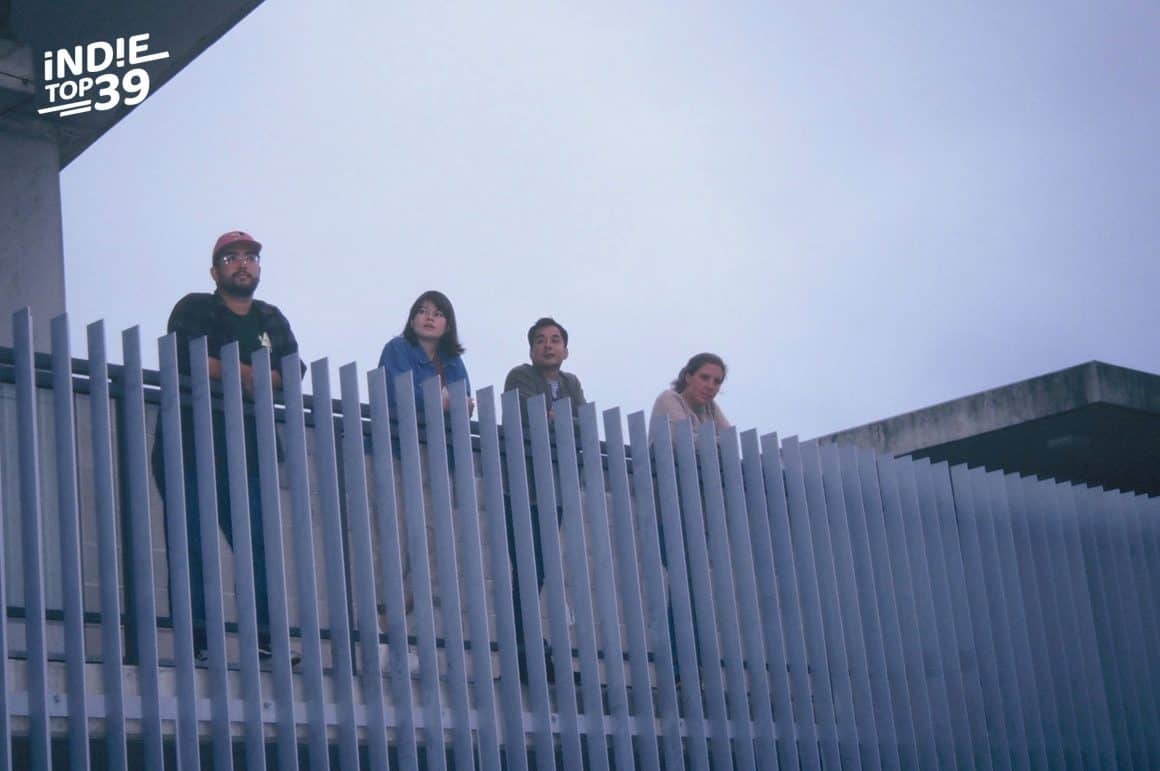 This coverage was created in collaboration with Musosoup as part of the #SustainableCurator movement.